Though not at the first attempt.
Pilots of the Belarusian Air Force are delivering the first batch of Mi-35 helicopters, which were put in service with the Belarusian Armed Forces, the Belarusian Ministry of Defense reports. It's noted that the helicopters were received according to the plan of construction and development of the Belarusian Armed Forces and military-technical cooperation with Russia.
Update: According to Belarusian Hajun, at 18:30, 4 Mi-35 helicopters of the Belarusian Air Force, which arrived from Russia, landed at Machulishchy airfield. According to our data, the helicopters, new for the Belarusian Air Force, arrived from Rostov-on-Don.
We note that on August 12 and August 16, Il -76 of the Belarusian Air Force flew from Machulishchy to Rostov. The aircraft took the receivers of the new helicopters and pilots there, who have just arrived on these helicopters to Belarus.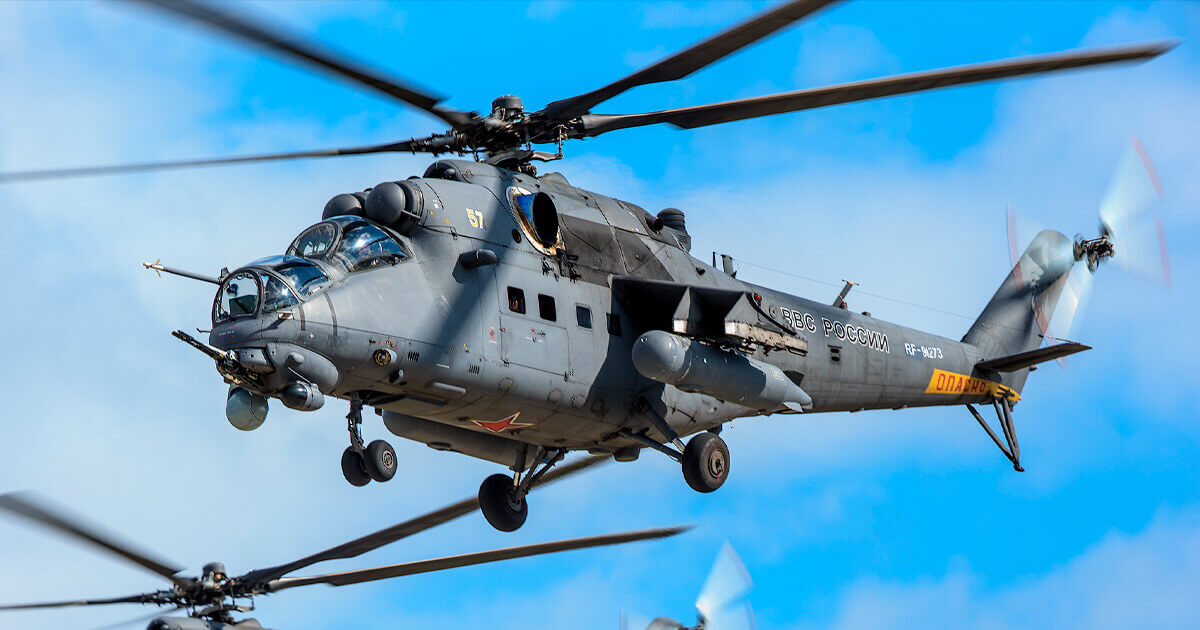 Mi-35 helicopter of the Russian Aerospace Forces Wikipedia
According to our information, the contract for the delivery of the first batch of 4 Mi-35M helicopters was signed back in August 2020. In 2021, it was reported about plans to receive a squadron of Mi-35M helicopters, and according to the program of military-technical cooperation between Belarus and Russia until 2025, the Belarusian Armed Forces are to receive an unspecified number of Mi-35M helicopters.
In February 2023, Commander of the Air Force and Air Defense Forces of Belarus Andrei Lukyanovich told propagandists in an interview that the first batch of Mi-35M helicopters would be in Belarus "by April."However, this didn't happen, and in May, when talking about the purchase of new weapons for the Air Force and Air Defense Forces, Lukyanovich didn't mention the Mi-35M helicopters at all. From this we can conclude that their transfer to the Belarusian Armed Forces was in question.
The new equipment is likely to be delivered to the 50th combined aviation base (military unit 06752, Machulishchy airfield). It should be noted that the Mi-35M haven't arrived in Belarus yet.
The Mi-35M is a Russian transport and combat helicopter for round-the-clock use. It is designed for destroying armored weapons and equipment, landing and fire support of units of the Ground Forces, evacuation of the wounded, as well as for cargo transportation in the cabin or on crochet cargo externe.