This is not Prigozhin's main plane.
At 07:55, a business jet connected with the structures of PMC Wagner (reg.number RA-02878) arrived at Machulishchy military airfield from St. Petersburg.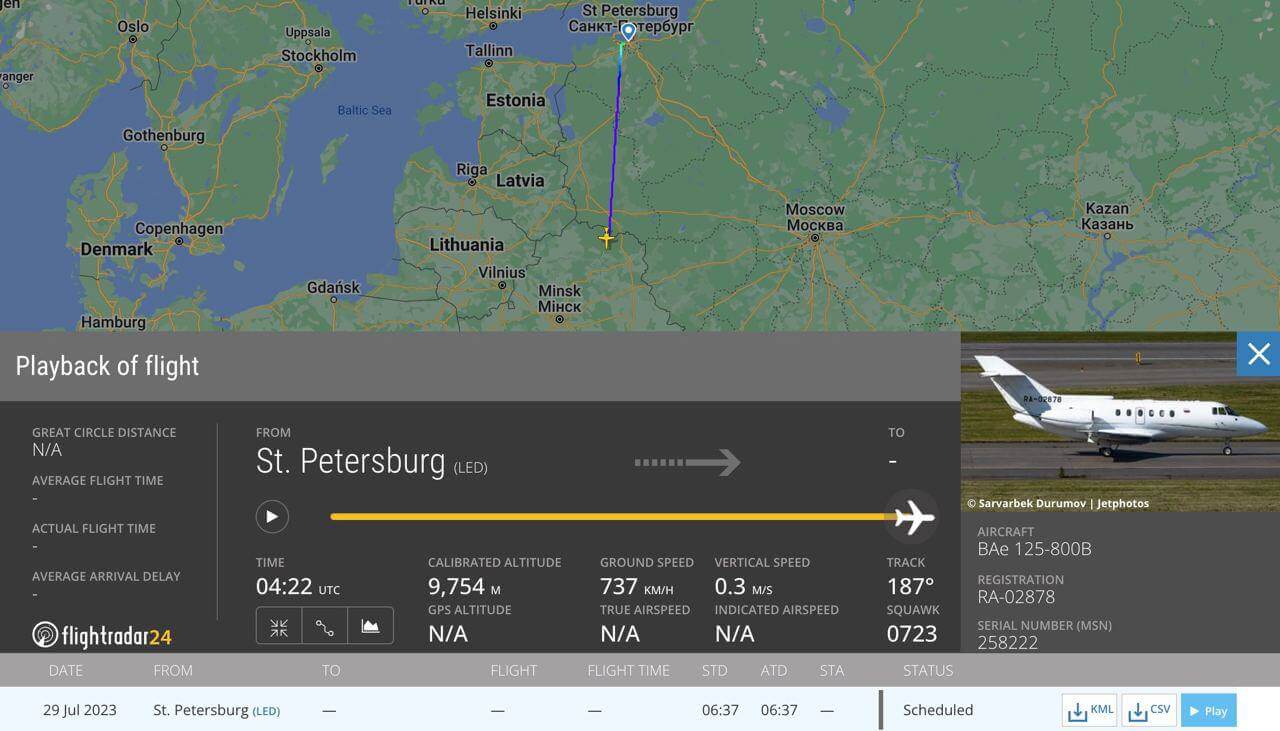 Flightradar
We note that this is not Prigozhin's main plane (RA-02795), which has been in Moscow since July 19 after a visit to Belarus. Prigozhin himself probably flew from Moscow to St. Petersburg for the Russia-Africa 2023 summit exactly on the business jet RA-02878.
Previously, RA-02878 arrived in Belarus together with Prigozhin's main plane on June 27.