And he arrived on a regular flight from Moscow.
China's Minister of Defense Li Shangfu arrived in Minsk with his delegation. Belarusian Defense Minister Viktor Khrenin met him at the airport.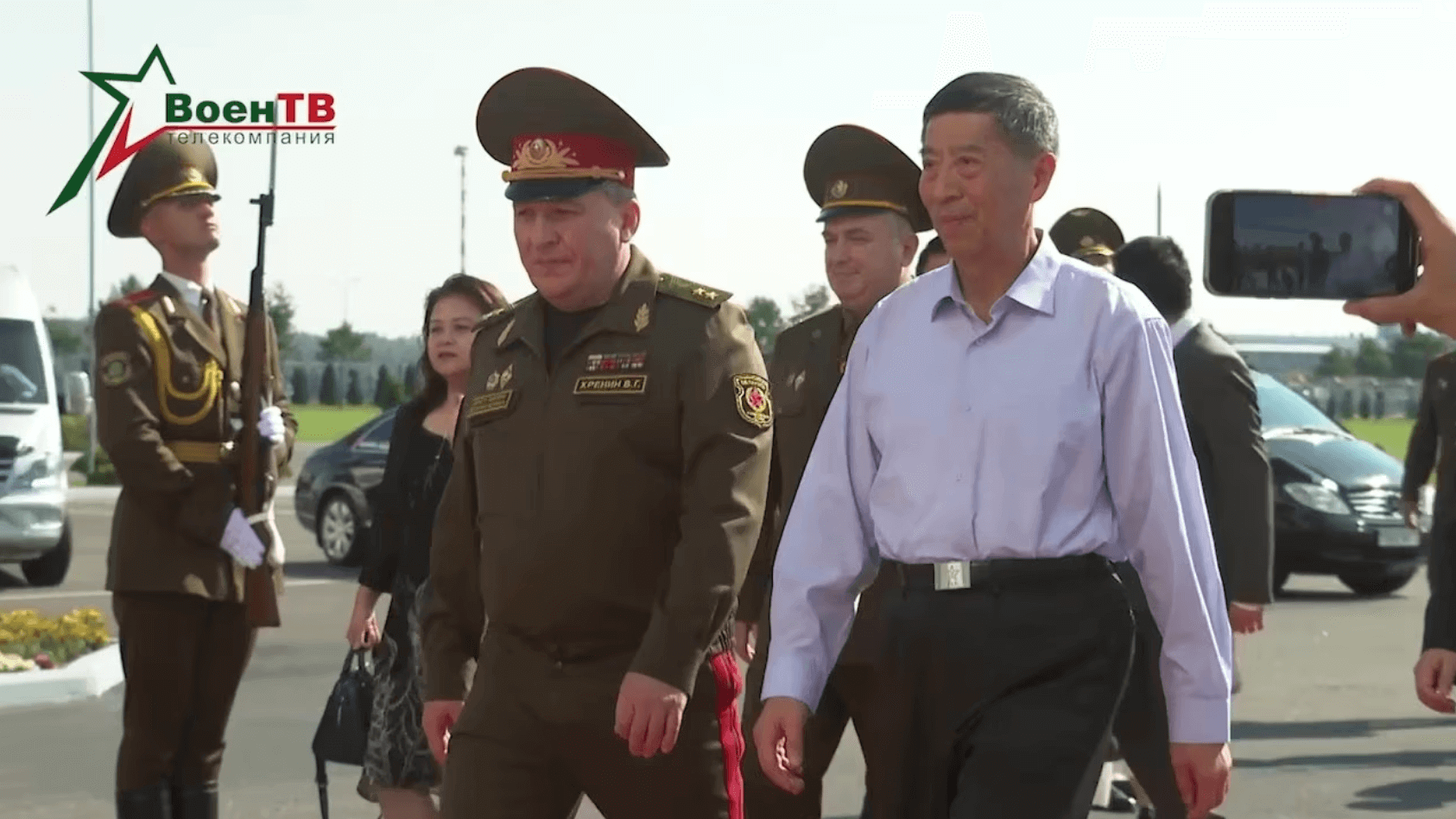 Li Shangfu and Viktor Khrenin in Minsk, August 16, 2023 Voyen-TV
As the Belarusian Hajun project wrote earlier, during his visit to Belarus, the head of the Chinese Ministry of Defense will hold meetings and negotiations with "Belarusian state and military leaders, will visit Belarusian military units." In addition, according to our data, the delegation of the Chinese Ministry of Defense will inspect the assembly shops of entities of the Belarusian military-industrial complex.
It's also notable that the Chinese Defense Minister arrived in Minsk at 10:22 on a regular flight of the Russian airline Aeroflot.