There are a number of factors indicating that this is another fake.
Yesterday evening, screenshots and videos from people who allegedly "drove to their wife's parents in the village and filmed a group of 4 men unloading something" started being spread in Telegram channels.
The video shows a black Volkswagen Touareg, which has license plates similar to those of the so-called "LNR", and a group of men in military uniform near the car unloading some boxes, which may be cases for quadcopters.
At first glance, it looks quite plausible, but there are a number of factors indicating that this is another fake.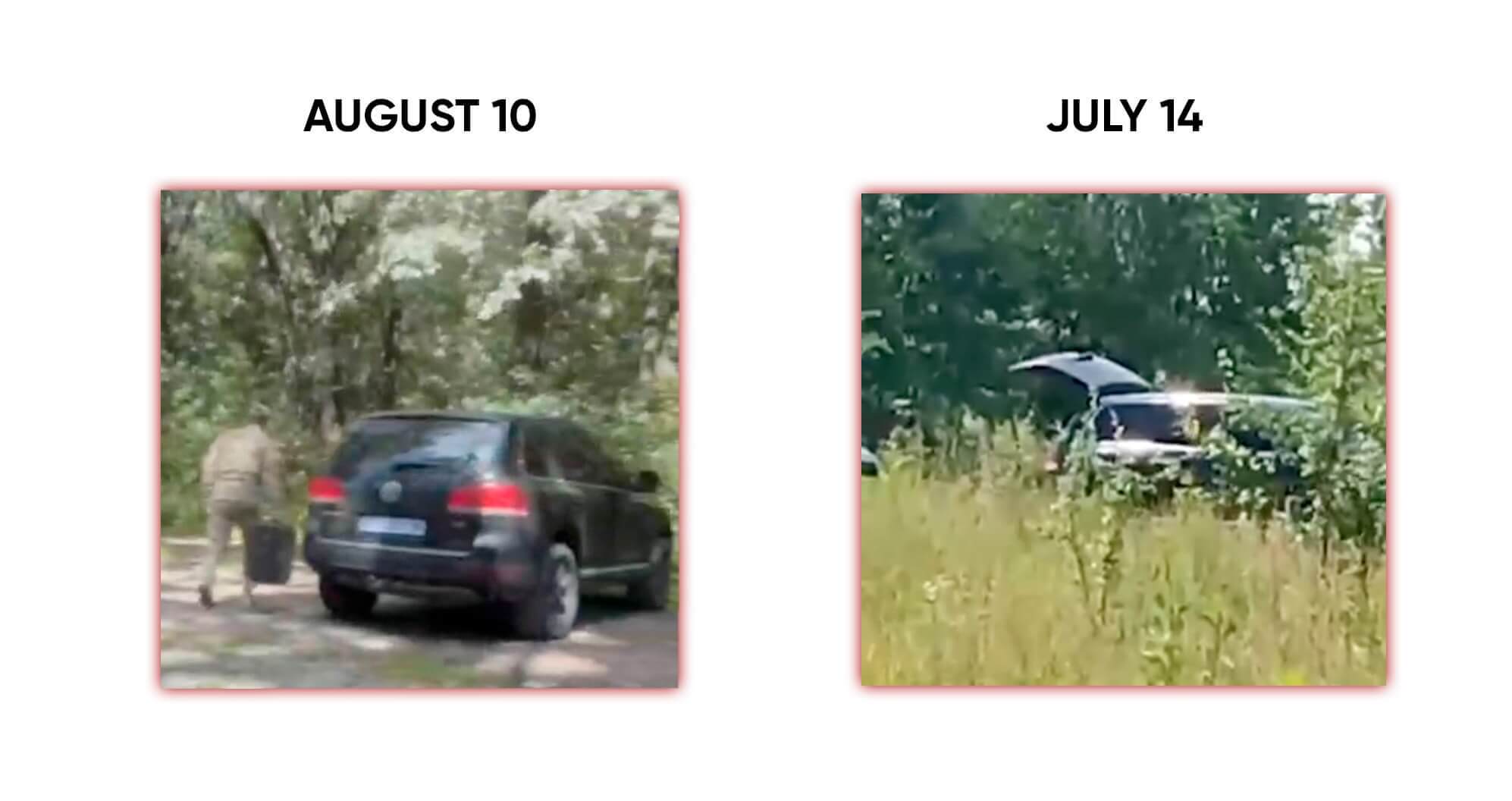 Belarusian Hajun
1. It was claimed that the video was made in the area of Halavenchytsy village (Hrodna region). It shows that the sky is clear and there are almost no clouds. However, there's Lithuania's Druskininkai 20 km from this location, and there was more cloudy weather all day.
2. The user who sent this video to Belarusian media registered in Telegram only a month ago and already changed his nickname, but the main thing is that many media outlets received only two messages from him. And in the first message, he offered to publish a video from Ukrainian Telegram channels, which allegedly showed Wagner mercenaries in Tsel village.
3. Both videos from this user have a number of strange coincidences, although they were filmed, according to him, in different places. Two videos show a group of 3 men and two videos show a black Volkswagen Touareg.