The helicopter was about 260 meters away from the border with Poland.
The State Border Committee of Belarus published a video, which shows a helicopter crossing the border in the area of Mostowlany village in Poland.
They claim that the video shows a Polish Mi-24 helicopter, which, according to the Belarusian State Border Committee, violated the border on September 1 and "flew up to 1200 meters into the territory of Belarus, and then returned back."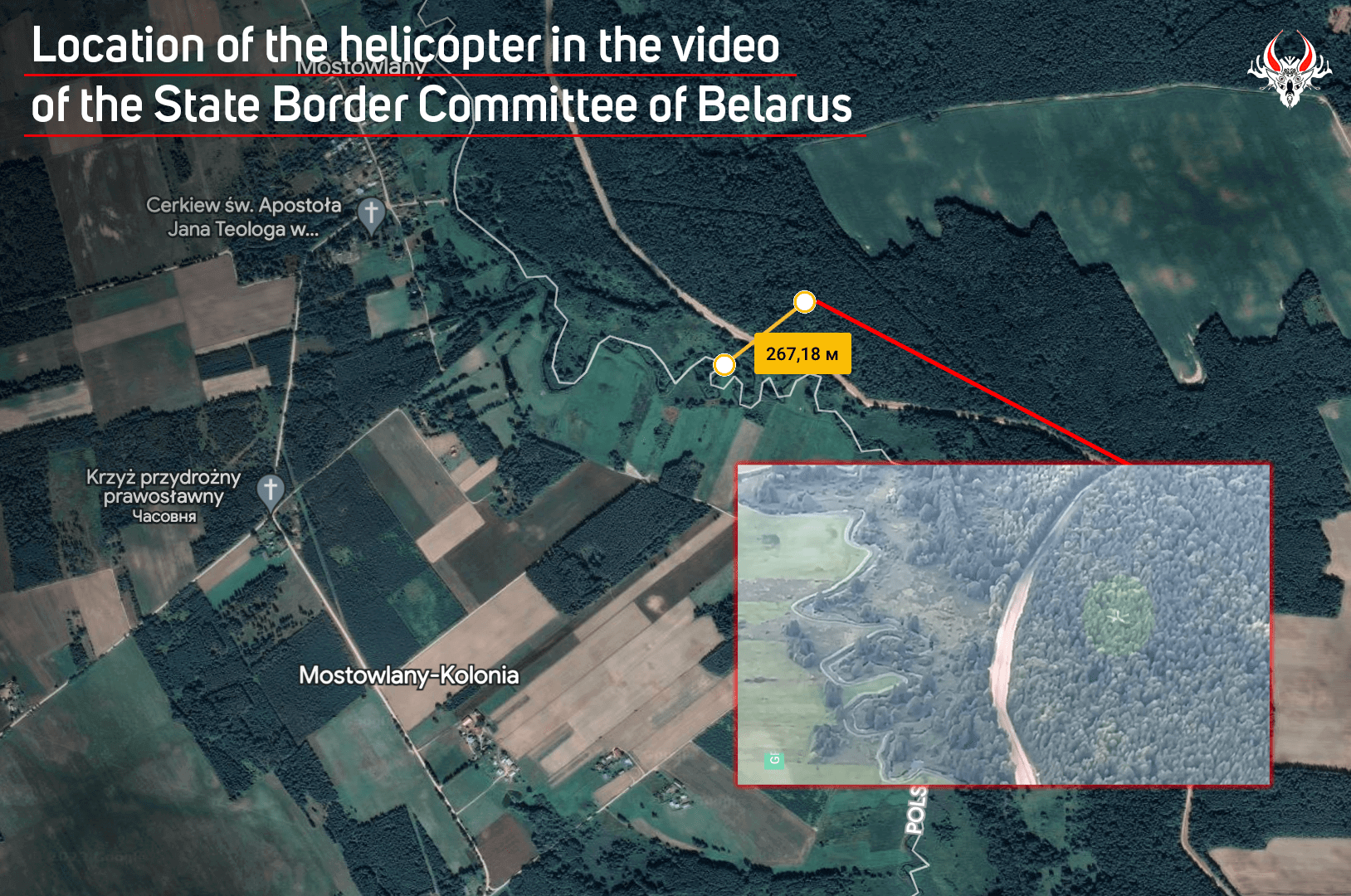 Belarusian Hajun
The published video shows exactly the return of the helicopter to the territory of Poland. In the first frame, the helicopter is about 260 meters away from the border with Poland.
Later it became known that Charge d'Affaires of Poland in Belarus Wojciech Filimonowicz was summoned to the MFA due to the incident.
Deputy Foreign Minister of Poland Pawel Jablonski said that the Polish party would analyze the situation regarding the reports on violation of the Belarusian border by a Polish helicopter, Reform.by reports.
"We will analyze the situation, but such statements from the Belarusian services should be treated with great caution. These are services that are a directly subordinate to the Lukashenko regime," he said in an interview to Polsat.