A spokesperson of the State Border Service of Ukraine confirmed the incident.
Pro-Lukashenko Telegram channels report that today at around 03:30, several TM-62M anti-tank mines detonated on the railway bridge located 800 meters from Slavechna station.
As proof, they publish a photo, which shows the destroyed railroad track on the bridge right on the border of Belarus with Ukraine. Even the border pillar of Belarus can be seen in the photo. It should be noted that the photo was taken from the territory of Belarus in the direction of Ukraine.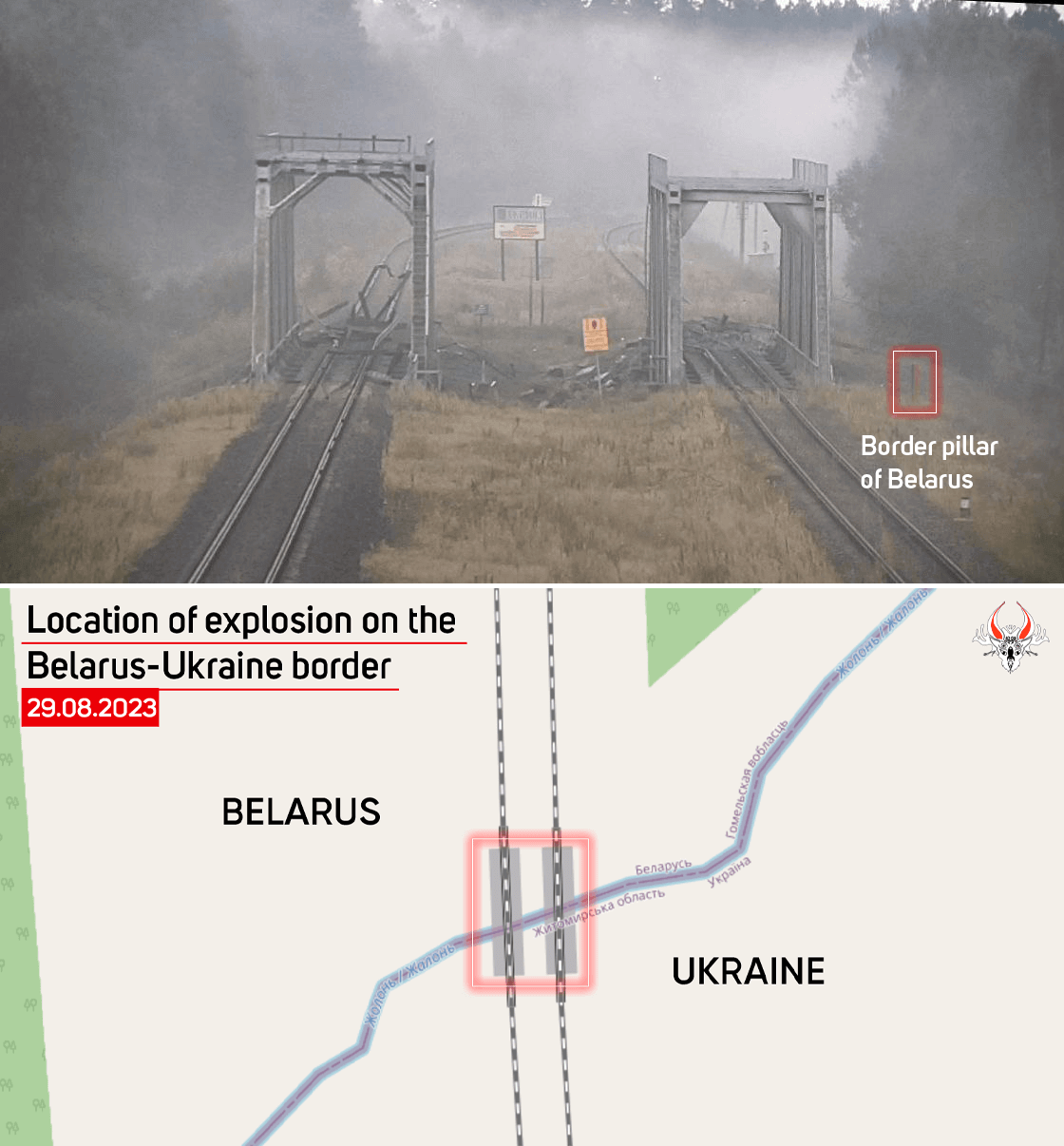 Belarusian Hajun
It's reported that according to preliminary information, this happened because of a lightning strike. The explosion damaged the bridge abutment and destroyed the railroad tracks in both directions. There is no information on casualties.
Yevgeny Silkin, assistant commander of the Joint Forces of the Ukrainian Armed Forces, told Radio Svaboda that he has no data on the detonation of mines on the Belarusian-Ukrainian border.
"Detonation of mines in the border area with Belarus? I have no such data that we have mines detonating," he said and suggested making an official request.
However, later representative of the State Border Service of Ukraine Andrii Demchenko confirmed the incident:
"According to the information I have, no one was injured. Separately, I'd like to add that there is a restriction on the movement of citizens on the border, especially near the border line. Therefore, mine barriers in certain directions important for the security of Ukraine are dangerous only for those who want to come to us with war ," Andrii Demchenko stressed.