Probably enforcers.
Yesterday, Belsat TV channel published a video that was claimed to have been filmed by a group of "Belarusian partisans in the area of Asipovichy." The video was later deleted, but it began to be sent to other media outlets.
The reports said that it was allegedly a sabotage against PMC Wagner in Asipovichy district organized by the "Uziau Belarusian radical group."
The video shows a Belarusian passenger train DR1A passing, a man with the Belarusian national flag, and a homemade device for derailing trains installed on the tracks, which was allegedly installed on the way of the mercenaries.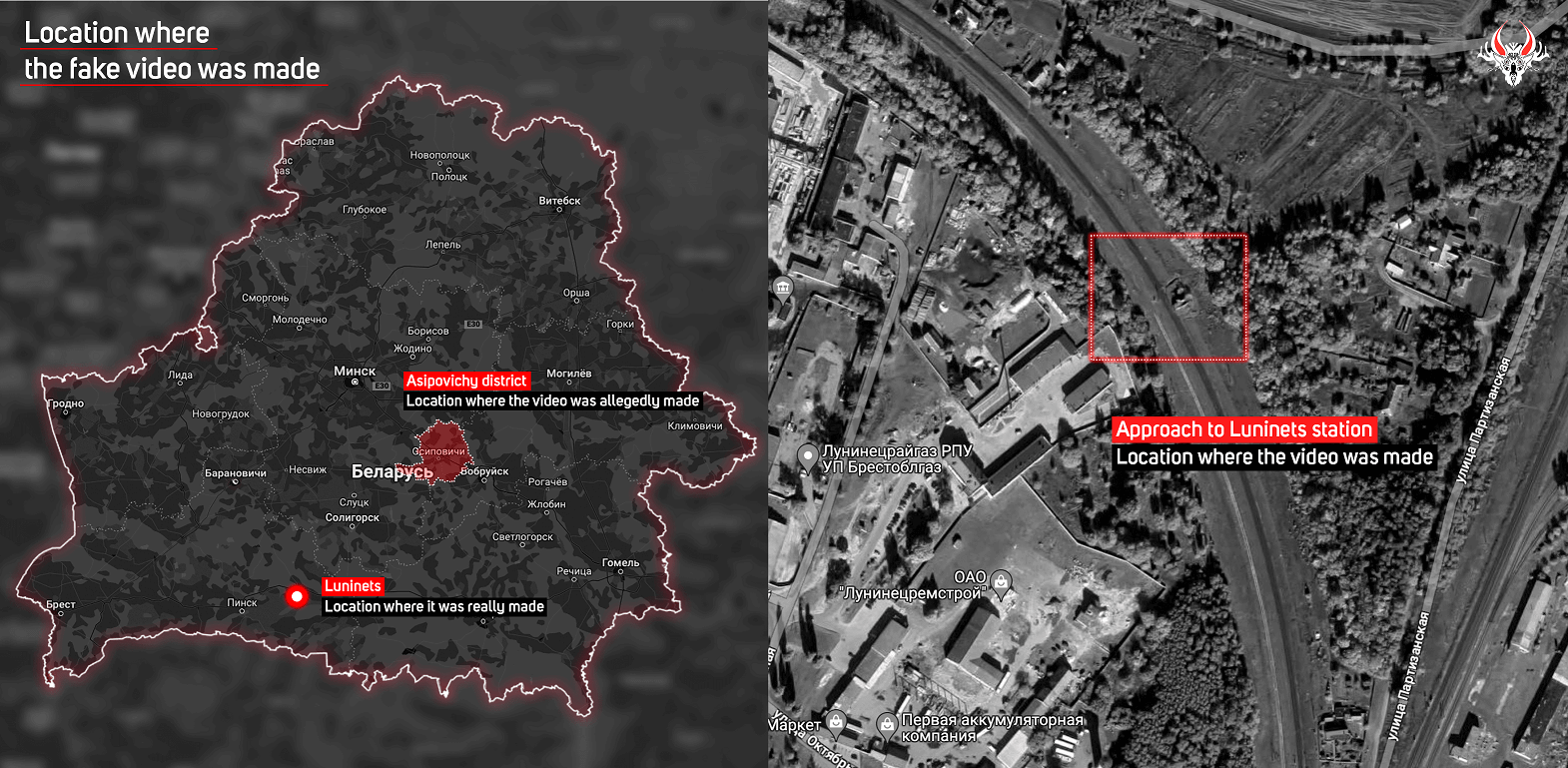 Belarusian Hajun
But this video has a number of inconsistencies that indicate it's a provocation, and it was filmed not by partisans.
1. If this is a rail sabotage against the mercenaries of PMC Wagner, then let's recall that most of them arrived in Belarus by cars, and there were no special trains, like it was with Russian military. Then who is the sabotage against?
2. It's claimed that the video was made in Asipovichy district. But in reality it was filmed in Luninets district, Brest region — the video shows the approach to Luninets railway station.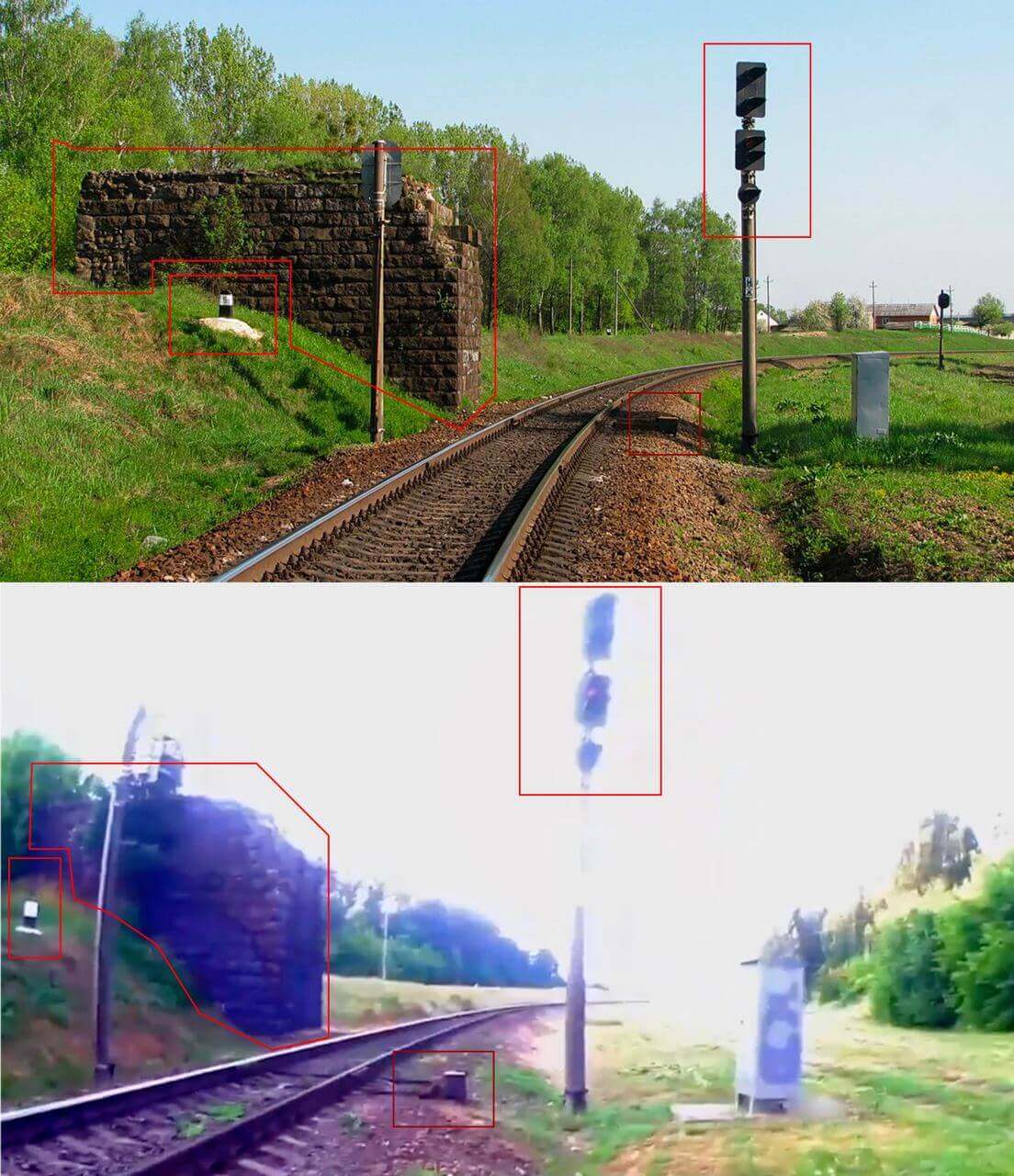 Belarusian Hajun
3. Wagner mercenaries have never been seen in the area where this video was filmed. Check on our interactive map.
Thus, here we have an obviously staged video, misleading people and posing a potential threat to anyone who responds and tries to get in touch with those who spread it.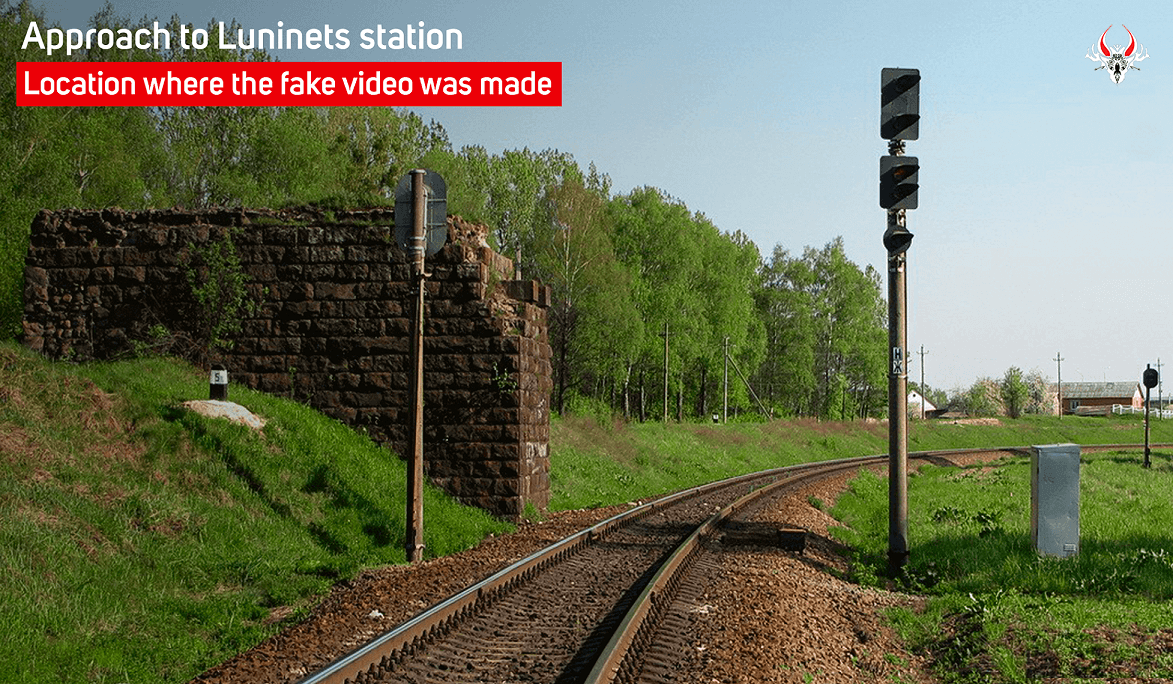 Belarusian Hajun
The main question is: who and for what purpose is spreading such fake news? We note that the video shows a man in a cap, balaclava and sweatpants. Usually, Lukashenko's enforcers who are undercover wear such clothes in Belarus. We can't draw any definite conclusions, but everything indicates that it's a fake made by the KGB or GUBOPiK.
By the way, this is not the first attempt by the enforcers to spread fakes through independent media. For example, in April 2022, there was an address by the "Tadevush Kastsiushka Brigade", which is allegedly fighting on the side of Ukraine and encourages people to write to their Telegram bot and join them. For verification it was necessary to take a photo in the central streets of Minsk full of cameras, thanks to which a potential volunteer could be easily identified and arrested.
Time has passed, and there's been no news about the "Brigade", just like there'll be no news about the new "partisans."