Seems like the instructions haven't been updated.
Back in late August, the UK Defence Intelligence reported that Russia canceled the West-2023 drills due to a shortage of equipment and troops. At that time we wrote that these drills have two names: West and Union Shield. The last mention of them in official sources was six months ago.
But this was not a problem for the propaganda of Belarus and Russia, which last night began to publish news about the start of these drills, and they were published from 01:00 to 05:00.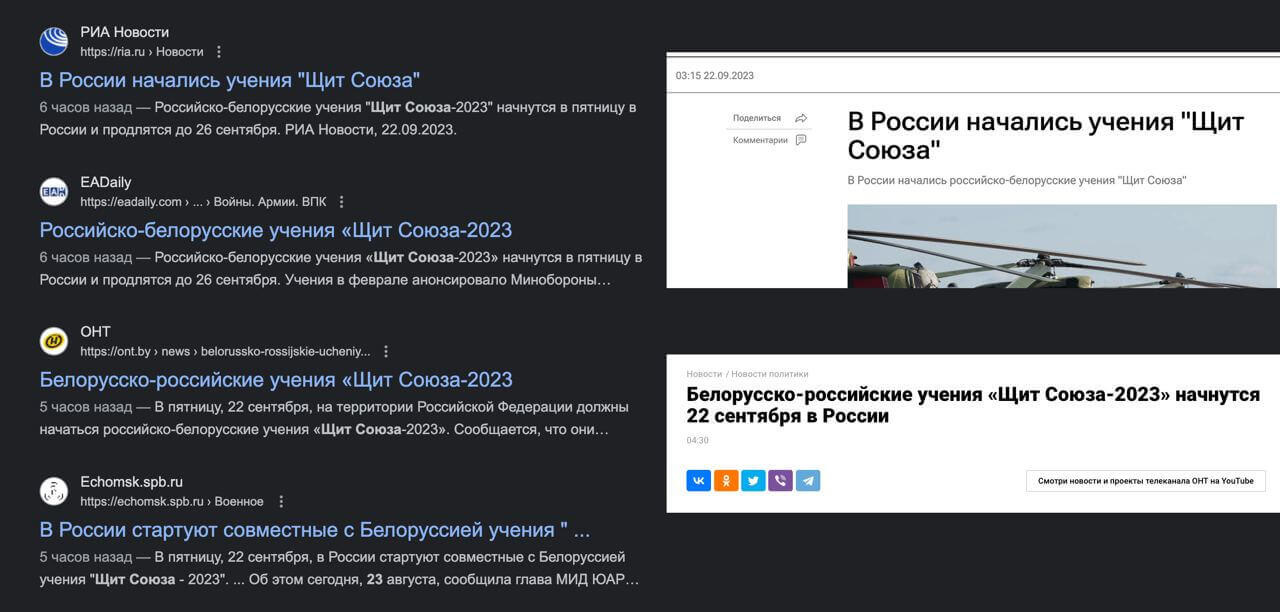 There are no notifications on the websites of the Ministries of Defense of Belarus and Russia about the start of the drills Union Shield-2023. At the same time, we recall that on September 22-26, bilateral comprehensive drills of the Belarusian Armed Forces are held in Belarus, and it's possible that these drills are held instead of the Union Shield, as they began on the same day.