For the first time in two months after Prigozhin's death.
Today for the first time in two months after the crash, one of the planes linked to PMC Wagner arrived in Belarus from St. Petersburg. Beech C90GTi King Air (reg. number RA-07893) landed at Homiel airport at 11:53 (Minsk time).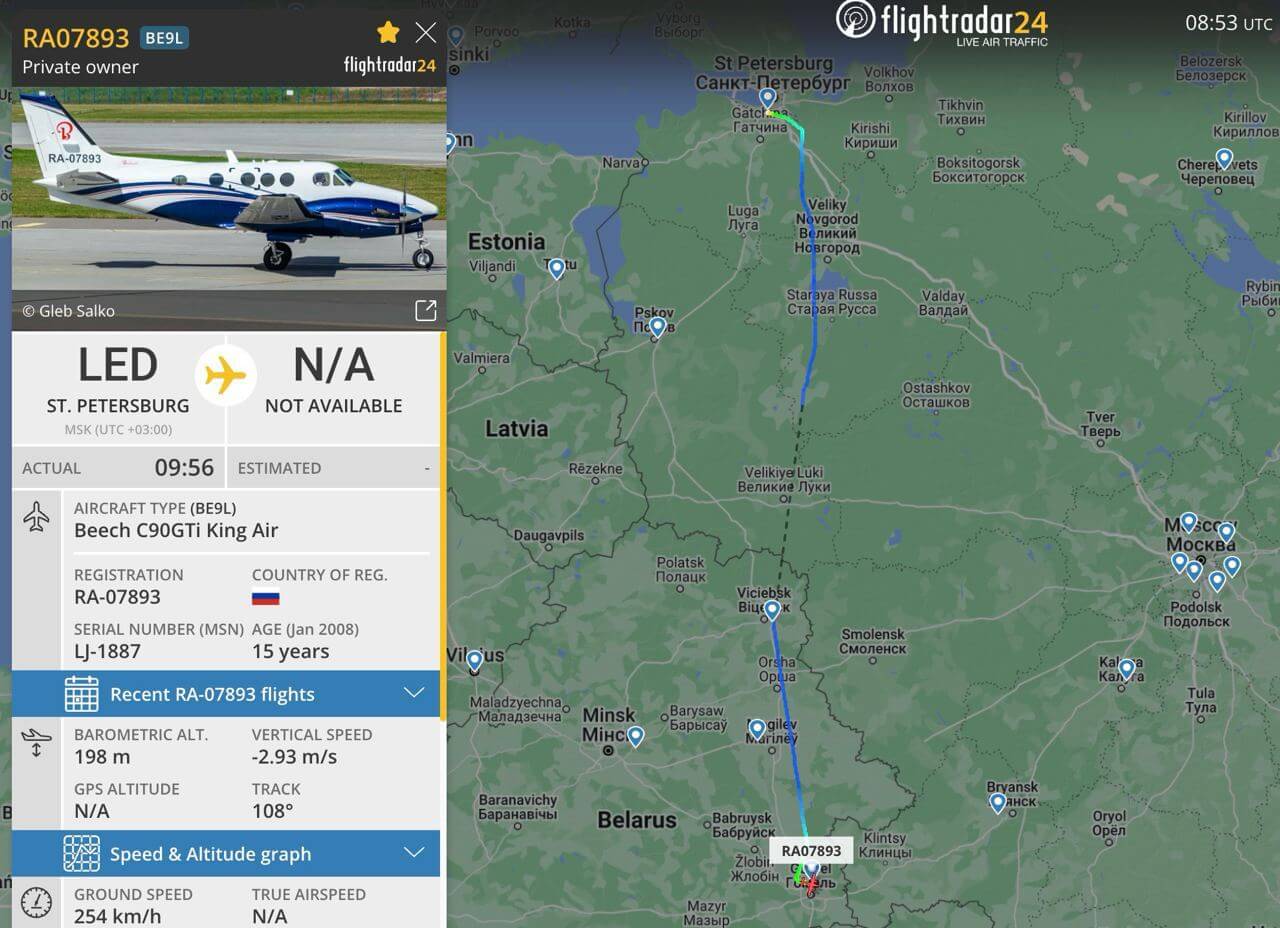 Flightradar24
The last time this plane was in Belarus on August 3, and at 14:41, 5 hours and 20 minutes later, it left for St. Petersburg. We told more about Prigozhin's planes in the article "Prigozhin's tours to Belarus 2023."
We note that two weeks ago, in the morning of October 13, 2023, Il-76 transport aircraft (RA-76370) of the Russian AbakanAir cargo airline flew to Mali from Babruisk military airfield.