Independent media outlets are no longer spreading fakes?
A few words about the reliability of information and the quality of data.
At 17:32 on June 24, we reported that the internal troops in Minsk were brought to combat readiness.
16 minutes later, propaganda started claiming it was "fake news."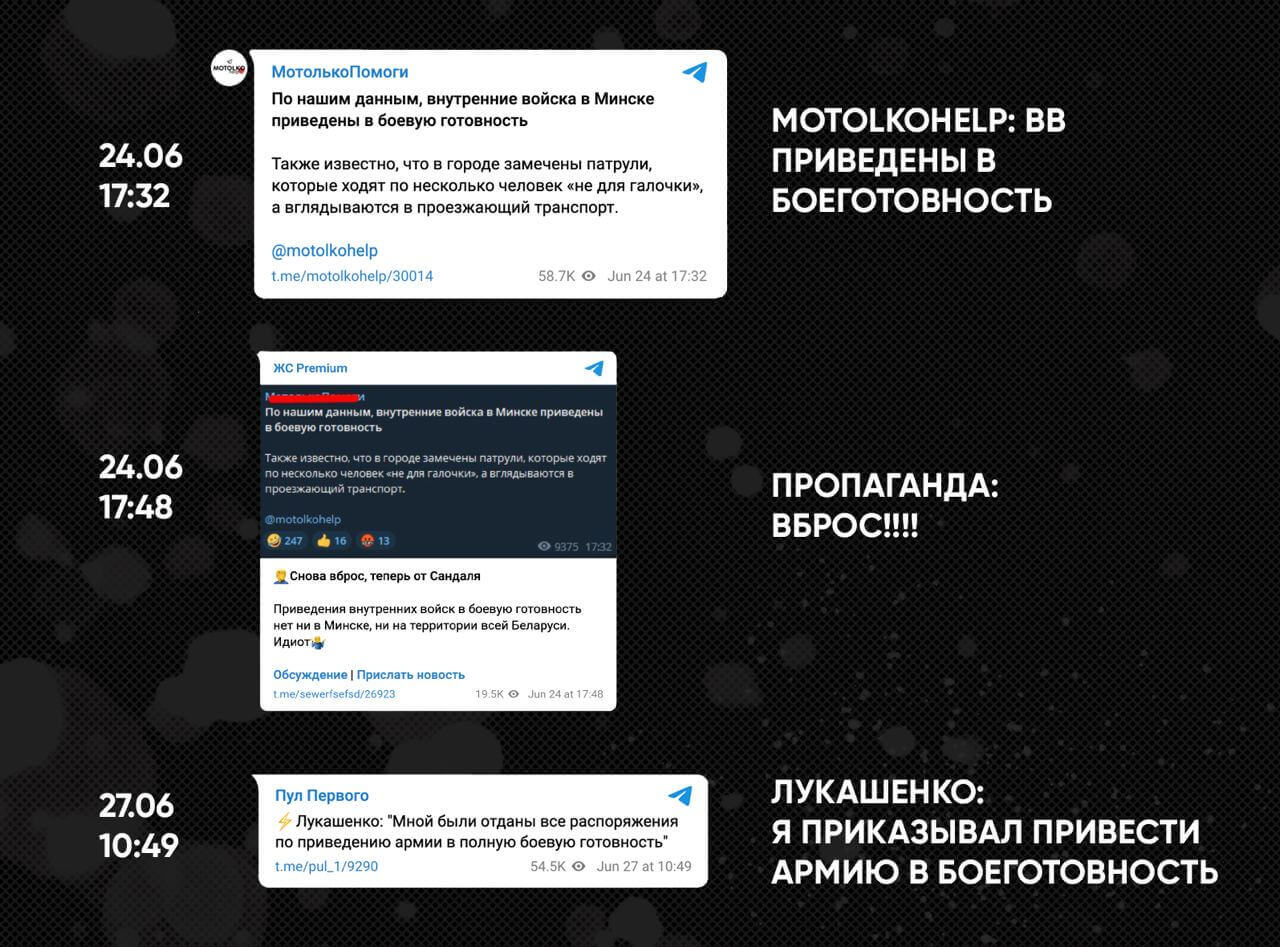 Belarusian Hajun
Two and a half days later, Lukashenko says that he ordered to bring the army to full combat readiness.
Well, and the propaganda immediately reposts his words, obviously not saying anything about "fakes".