Just like allegedly on the border with Poland.
Pro-military Telegram channels publish a photo of a man's hand holding a patch with the emblem of PMC Wagner near the Lithuanian border pillar No.0657, allegedly from the Lithuanian side of the border. In fact, this photo, just like the previous ones from the Polish border, is another fake, and here's why.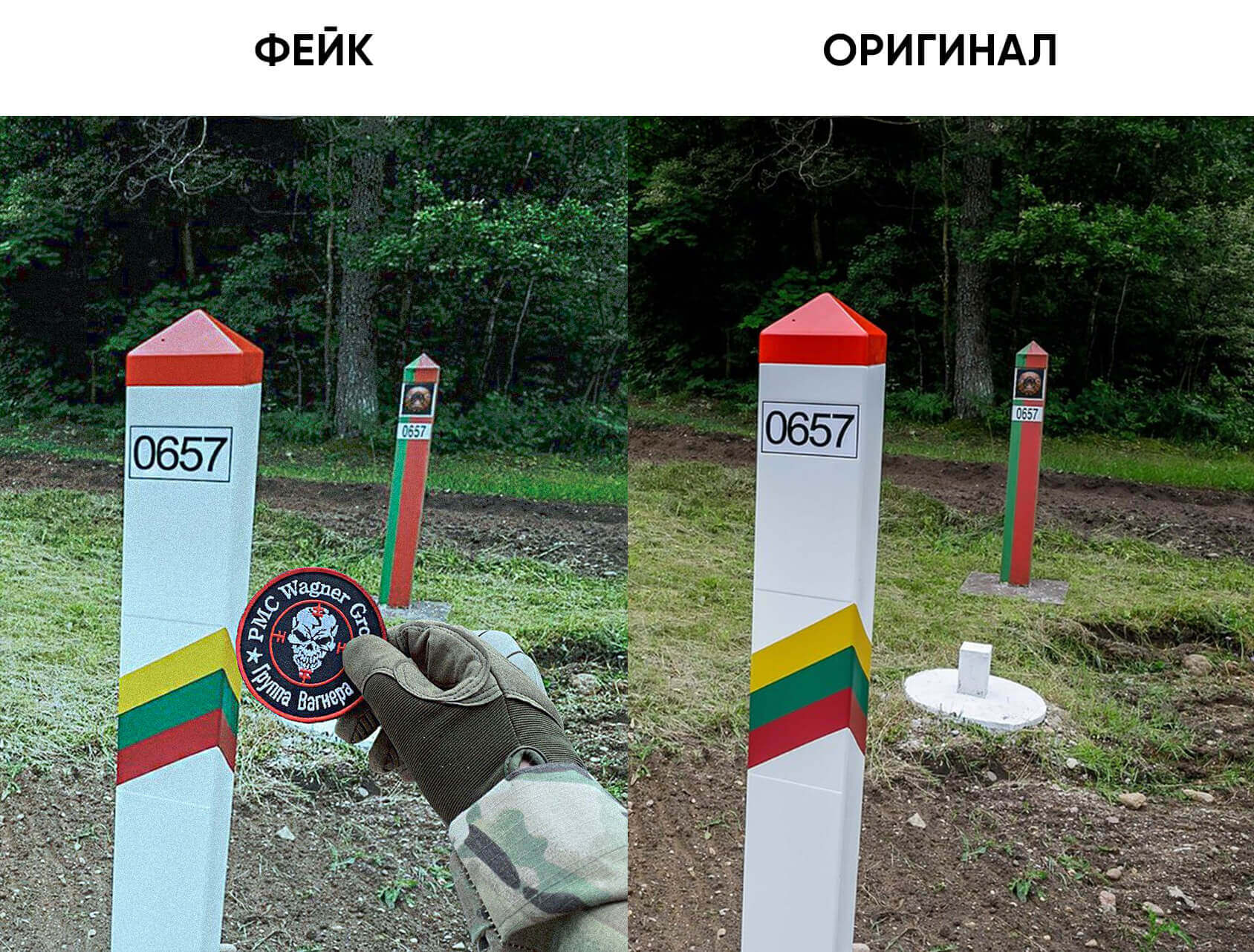 A fake and an original photo. motolkohelp
The original photo was published by the Lithuanian LRT in their article in 2020, and there's no hand.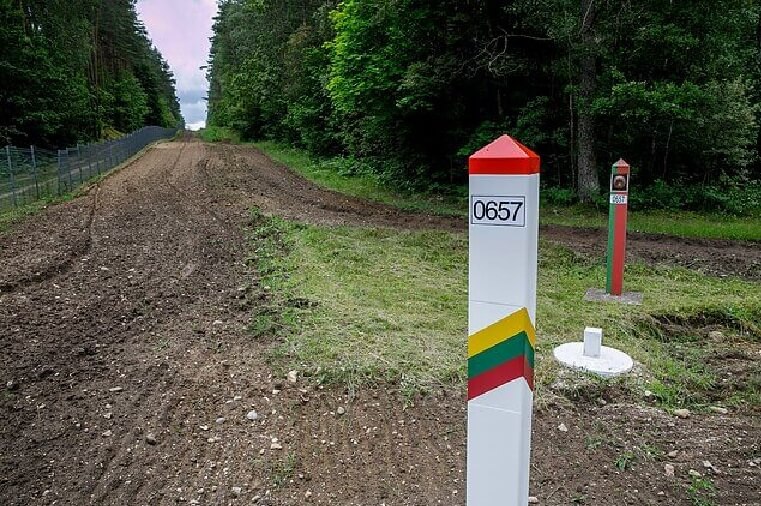 A photo of the Lithuanian-Belarusian border published by LRT back in 2020 E. Genio/LRT
The original photo was cropped, rotated a couple of degrees and deformed. They also changed its colors, temperature, and added noise.
Another confirmation that it's fake is the analysis of the noise, which shows that the emblem and the hand were added.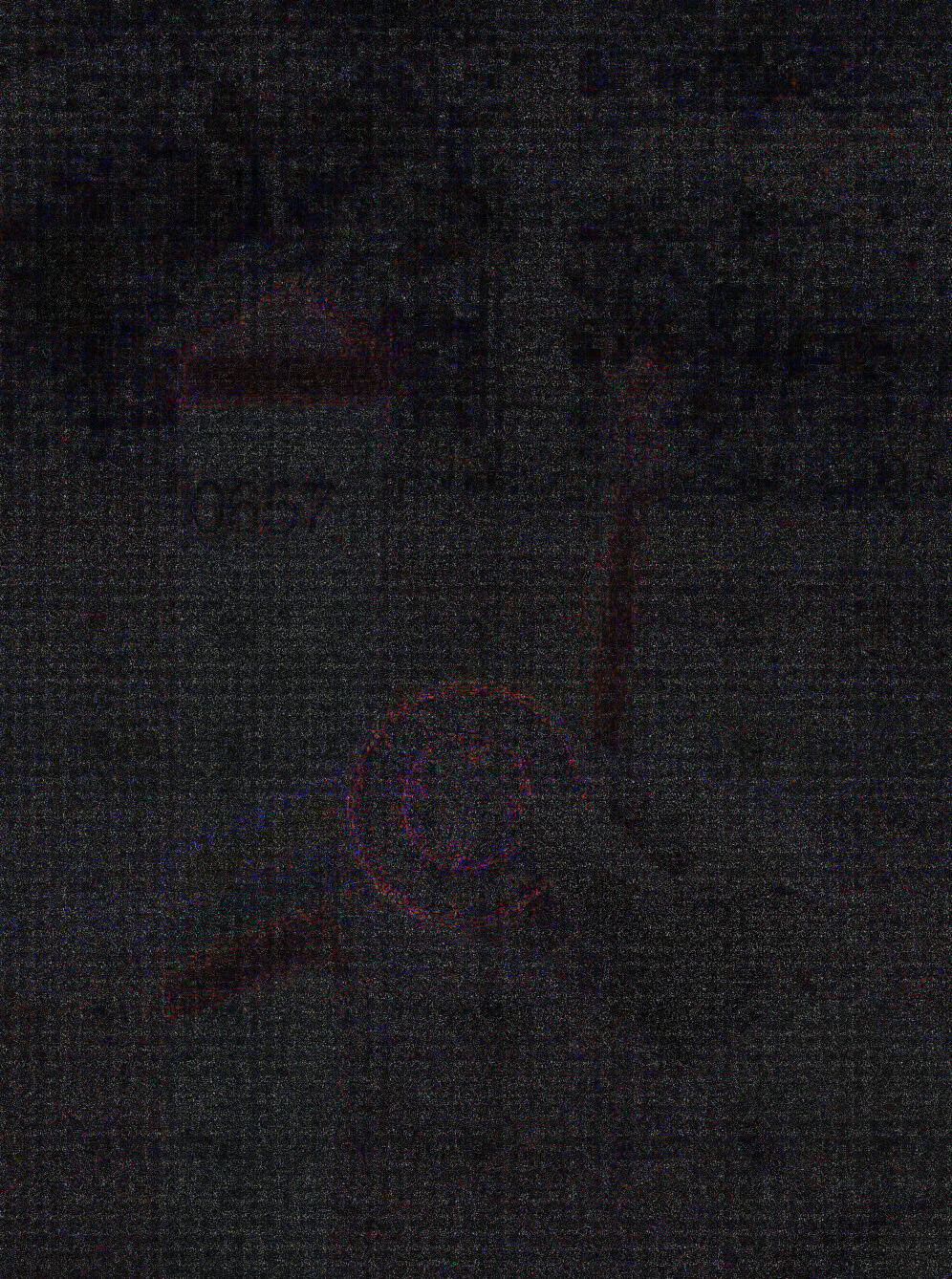 Analysis of the noise in the fake photo motolkohelp