Here is its approximate route.
This morning, July 15, a large convoy of cars and trucks with license plates of the so-called DNR/LNR was spotted in Belarus. The combination of factors indicates that it's a column of PMC Wagner, which entered Belarus from Russia near Krychau this night.
Then they went through Rahachou towards Babruisk and further to Asipovichy. The route indicates that the convoy of PMC Wagner is moving to the tent camp in Tsel village.
According to our data, the convoy included at least 60 vehicles, among them pickups, large semi-trailer trucks, vans (Bukhanka) and at least 3 buses. The convoy was escorted by the traffic police of Belarus.
Approximate route of the Wagner group column moving in Belarus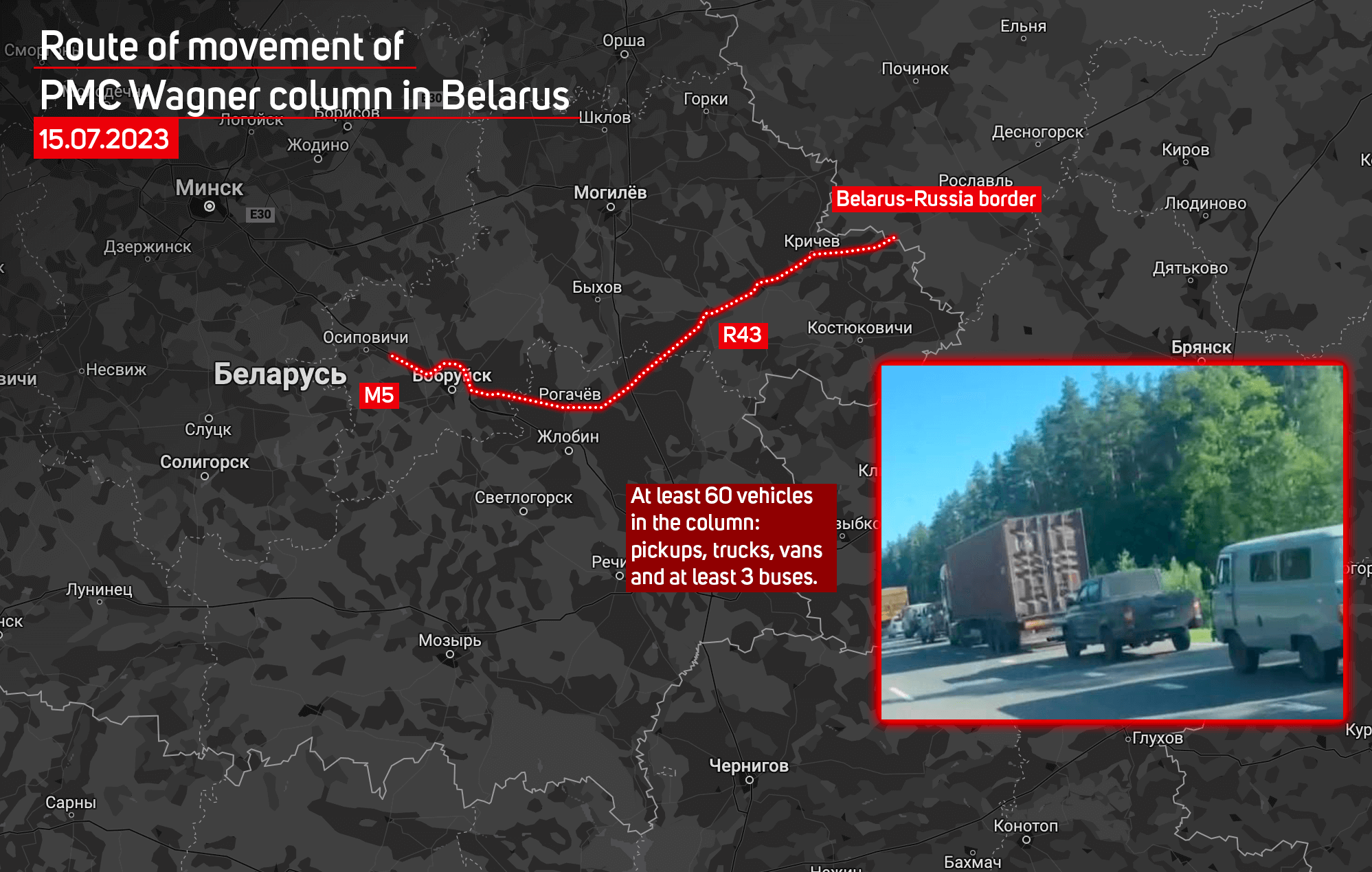 Belarusian Hajun
The convoy included at least 60 vehicles, among them 10 semi-trailer trucks, 3 buses, UAZ Patriot pickups, vans (Bukhanka), etc.
As of 08:00, the convoy continued moving towards Asipovichy.