Dismantled tents, built dugouts, and conducted PSYOP.
According to Belarusian Hajun, in August, the main camp of PMC Wagner in Tsel village near Asipovichy continued to function, part of the camp was dismantled: as of August 23, 101 out of 273 tents were dismantled, or ⅓ of the field camp. Thus, the capacity of the camp was reduced by almost 2000 people.
There have been many rumors that the mercenaries either flew to Africa or left for Russia by buses, but there is no reliable confirmation of this. In fact, the dismantling of the tents is the only thing that could indicate this.
However, we recall that in June it was claimed that there would be 8000 or even 10,000 mercenaries in Belarus, but according to our estimates, fewer mercenaries arrived, and the camp might be partially dismantled just because the expected number didn't arrive.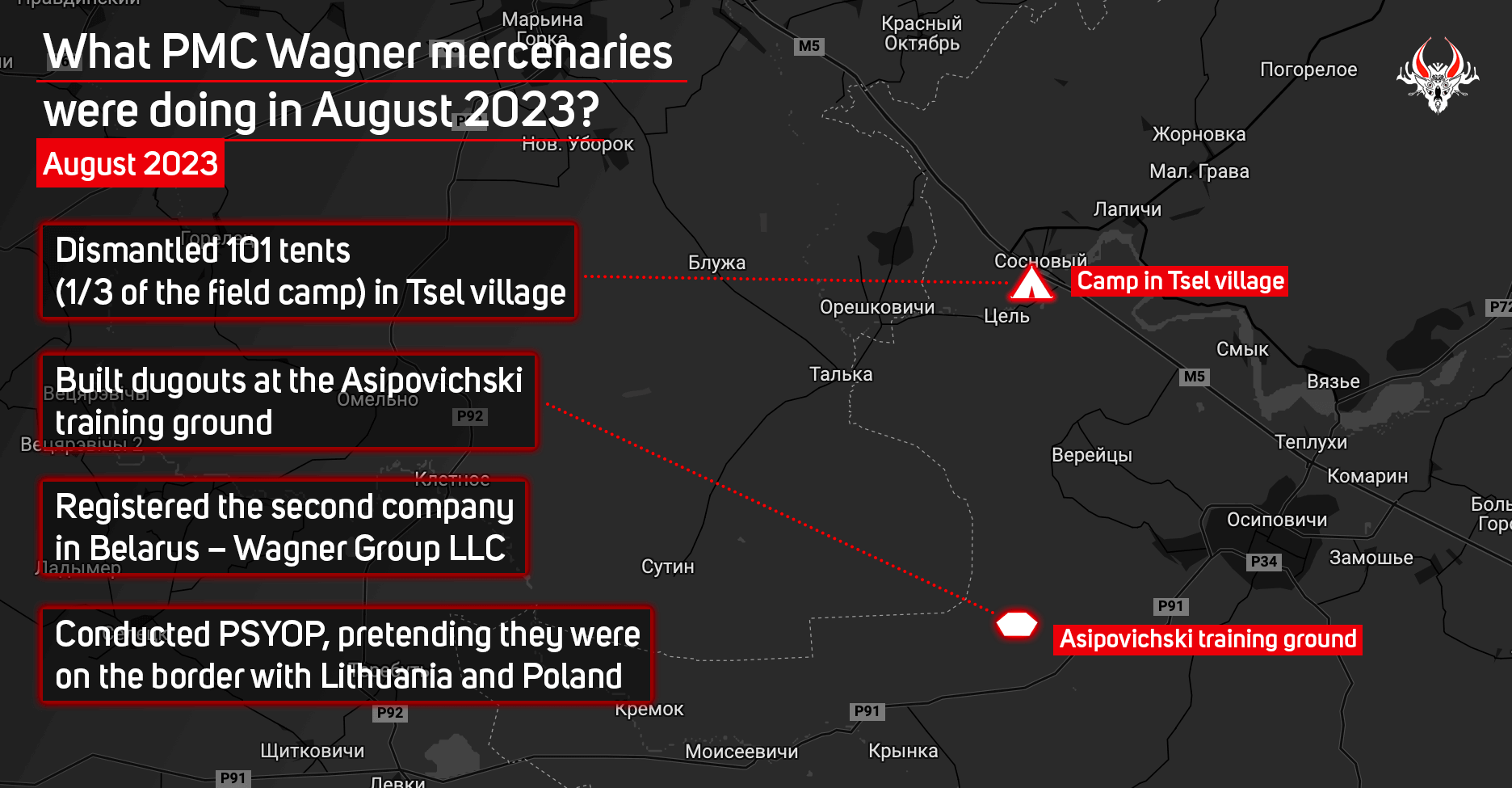 Belarusian Hajun
Also in August, the mercenaries were building a field camp in a forest area at the Asipovichski training ground. They built dugouts, which, by the way, were equipped with stoves.
In addition, the second company linked to Prigozhin was registered in Belarus in August — Wagner Group LLC. It was reported that they would be engaged in "educational activities."
The activities of mercenaries in Belarus also include several informational provocations related to the alleged presence of Wagner mercenaries in the areas bordering Lithuania and Poland.
The full review of military activity in Belarus in August is available here.