At least 8 convoys have arrived in recent days.
At around 02:00 on July 19, the 7th convoy of PMC Wagner was moving along the R43 highway from Rahachou towards Babruisk. It consisted of at least 50 vehicles of Prigozhin's mercenaries, among them: pickups, at least 2 PAZ buses, tilt-covered KamAZ and Ural trucks, at least 8 vans (Bukhanka) and semi-trailer trucks. The convoy was escorted by the traffic police, some of the vehicles were marked with papers with their ordinal number.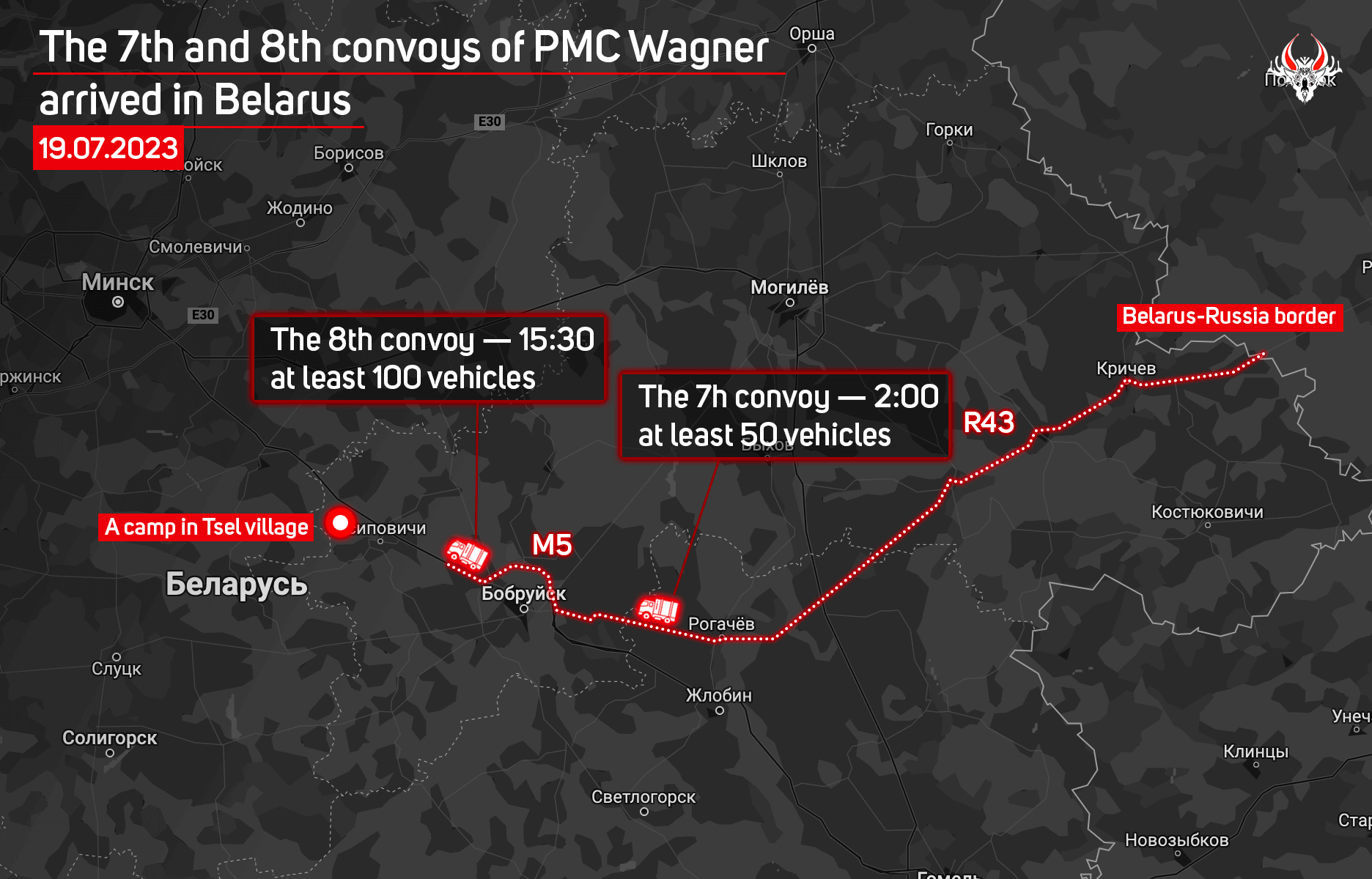 Belarusian Hajun
Also, this morning, the 8th Wagner convoy crossed the border between Russia and Belarus. Like all the previous convoys, it was moving along the R43 highway and further along the M5 highway. At around 15:30, it was moving along the M5 highway from Babruisk towards Asipovichy.
The 8th convoy of Prigozhin's mercenaries consisted of 100-150 vehicles: pickups, vans (Bukhanka), Ural and KamAZ tilt-covered trucks, 2 minibuses, PAZ buses, GAZ trucks and engineering/construction equipment. Most of the vehicles have license plates of the so-called LNR. The same convoy was also spotted by readers of Zerkalo.io, who noted that there were many Ivanovets construction cranes, trucks, as well as cars and pickups.