New satellite images were published.
Radio Svaboda received a fresh satellite image of the Wagner tent camp in Tsel village, taken by Planet service at 8:12 on July 25, and compared it with the image of July 10.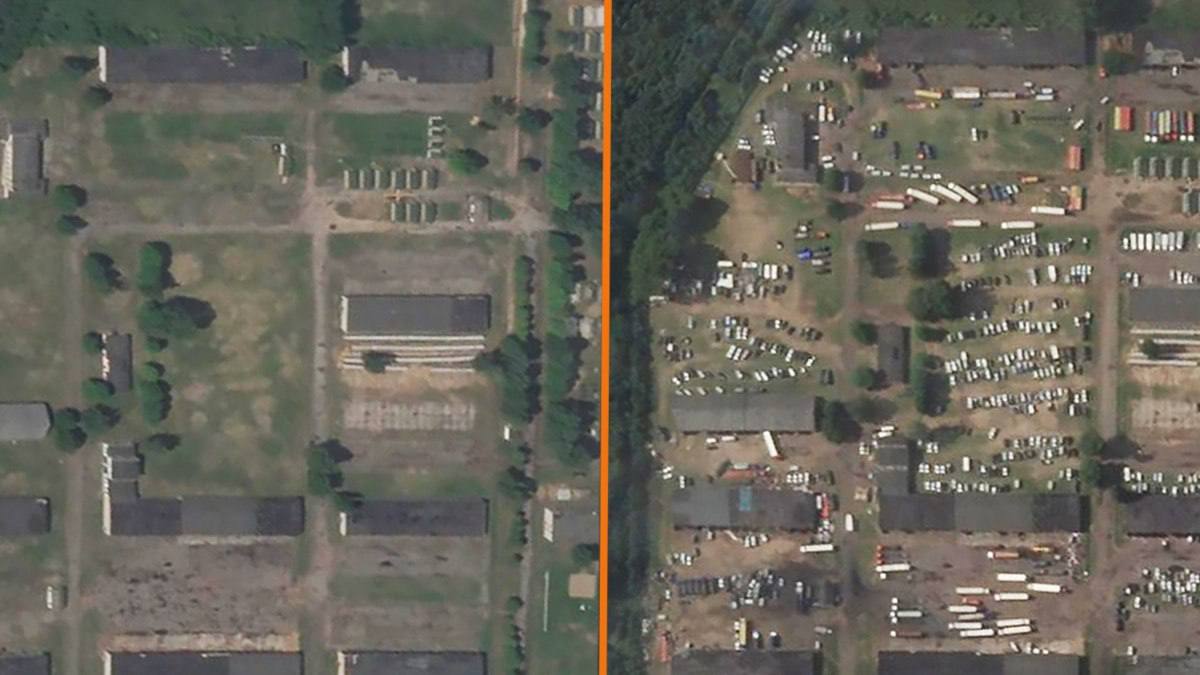 Wagner camp in Tsel village Radio Svaboda
The journalists managed to count 754 pieces of equipment in the fresh image, among them:
62 semi-trailer trucks;
534 vehicles (pickups, minibuses, cars);
33 buses;
99 trucks;
26 Ural, KamAZ trucks or armored vehicles.
The journalists note that compared to the image of July 19, the number of vehicles increased by about 269 pieces.
We recall that according to our calculations, 670-700 vehicles have arrived in 10 convoys in Belarus. The last one, the 11th convoy, arrived in Belarus last evening, July 25, and included at least 29 pieces of equipment.