At least 100-120 vehicles.
The third convoy of PMC Wagner in a day is moving from Rahachou towards Babruisk along the R43 highway right now.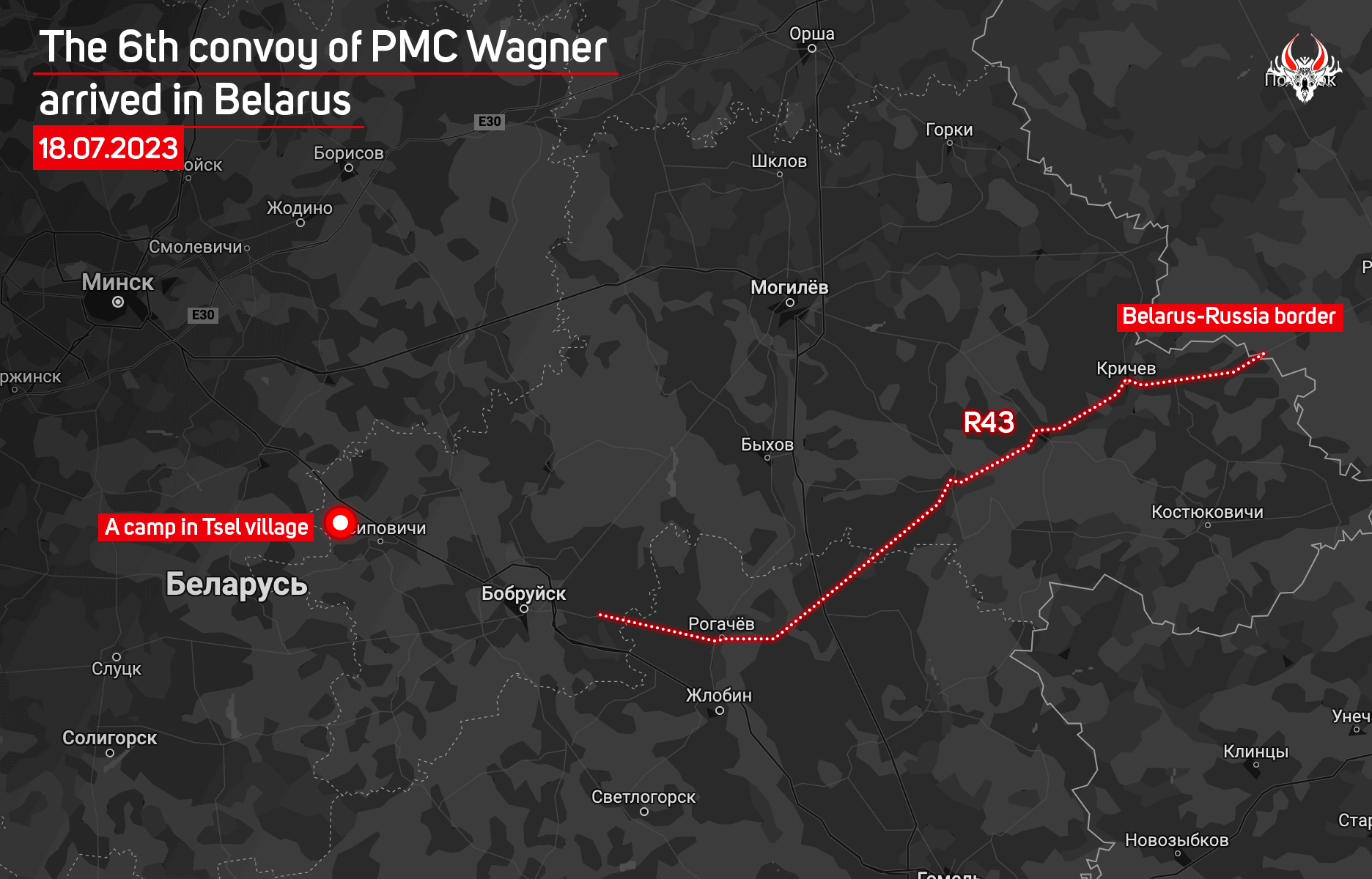 Belarusian Hajun
The convoy includes various pickups and tilt-covered Ural trucks with trailers. At the moment, the convoy is approaching the bypass of Babruisk (M5 highway) and then, like all the previous convoys, it will go to Asipovichy towards the camp of PMC Wagner in Tsel village. It's known that this convoy is being escorted by the Belarusian traffic police. The number of vehicles in the convoy is at least 20 pieces.
We recall that Prigozhin's plane is also in Belarus today. It's unknown whether Prigozhin is here too.
According to clarified data, the 6th and the last convoy of PMC Wagner, which arrived in Belarus, includes about 100-120 vehicles.
The convoy is already on the M5 highway and has now passed Asipovichy. It is 5-10 km long and is divided into two large parts. It is being escorted by the traffic police of Belarus.