The convoy is 5 km long.
Right now, the convoy is moving towards Asipovichy and the camp in Tsel village along the M5 highway from Babruisk. The convoy consists of at least 80 vehicles of various modifications: 18 semi-trailer trucks, over 20 UAZ pickups, vans, about 20 pieces of Bukhanka vans, as well as PAZ buses, minibuses, and several tilt-covered Ural and KamAZ trucks. The vehicles have LNR/DNR license plates.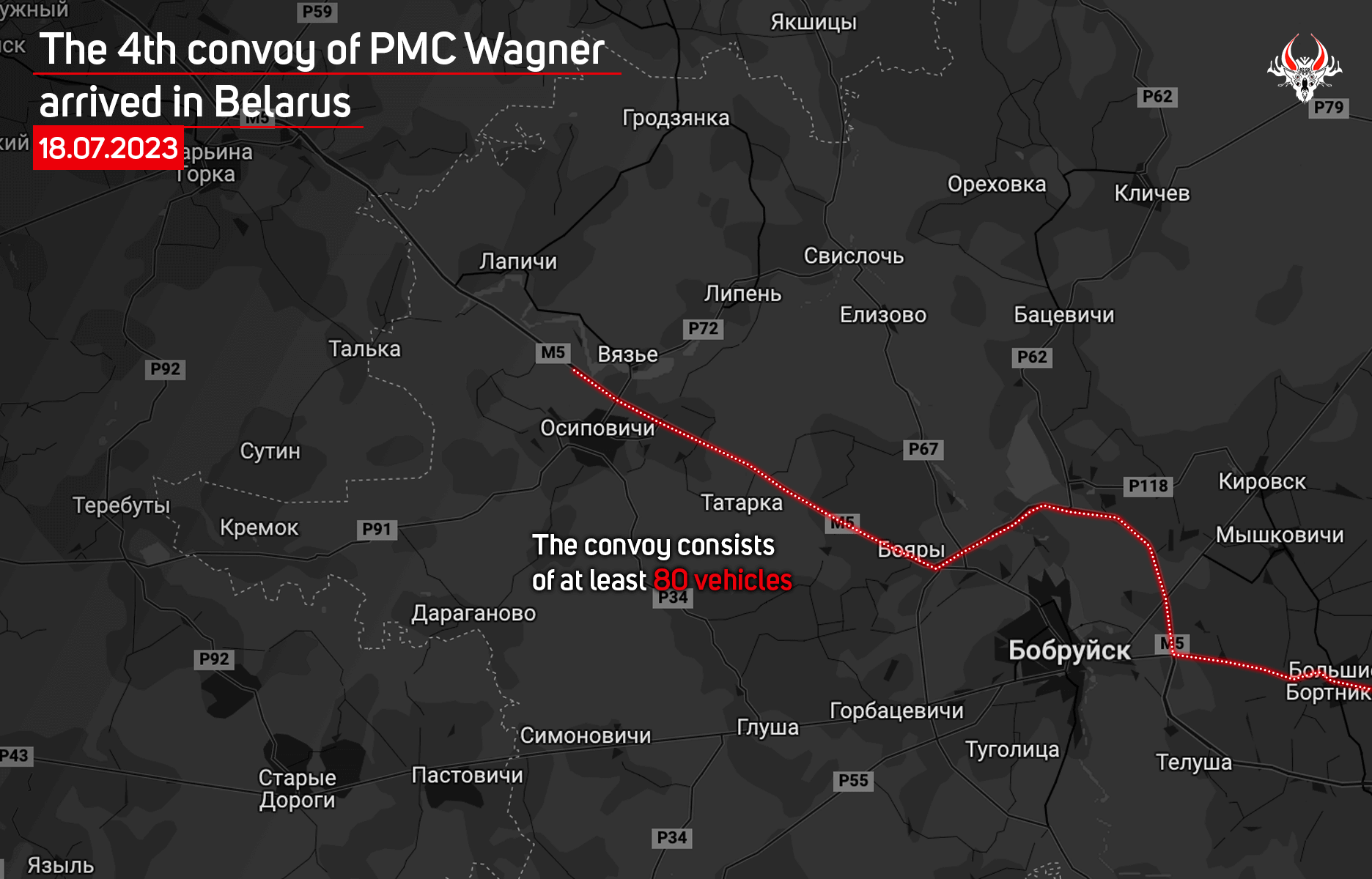 Belarusian Hajun
It's known that the convoy is about 5 km long and is now approaching the exit from the highway to Tsel village, where a tent camp for Wagner mercenaries is located. According to our data, this is the 4th convoy of Prigozhin's mercenaries that arrived in Belarus.
Later, the Telegram channel "Belarus golovnogo mozga" published a video of the 4th Wagner convoy moving at 12:30 today along the M5 highway from Asipovichy towards Tsel village. The video shows over 50 vehicles. In total, according to our data, the convoy consists of 80+ vehicles of Prigozhin's mercenaries.