Most of the vehicles in the convoy are semi-trailer trucks carrying large iron containers.
The 14th convoy of Prigozhin's mercenaries is now moving from Asipovichy towards the camp in Tsel village along the M5 highway.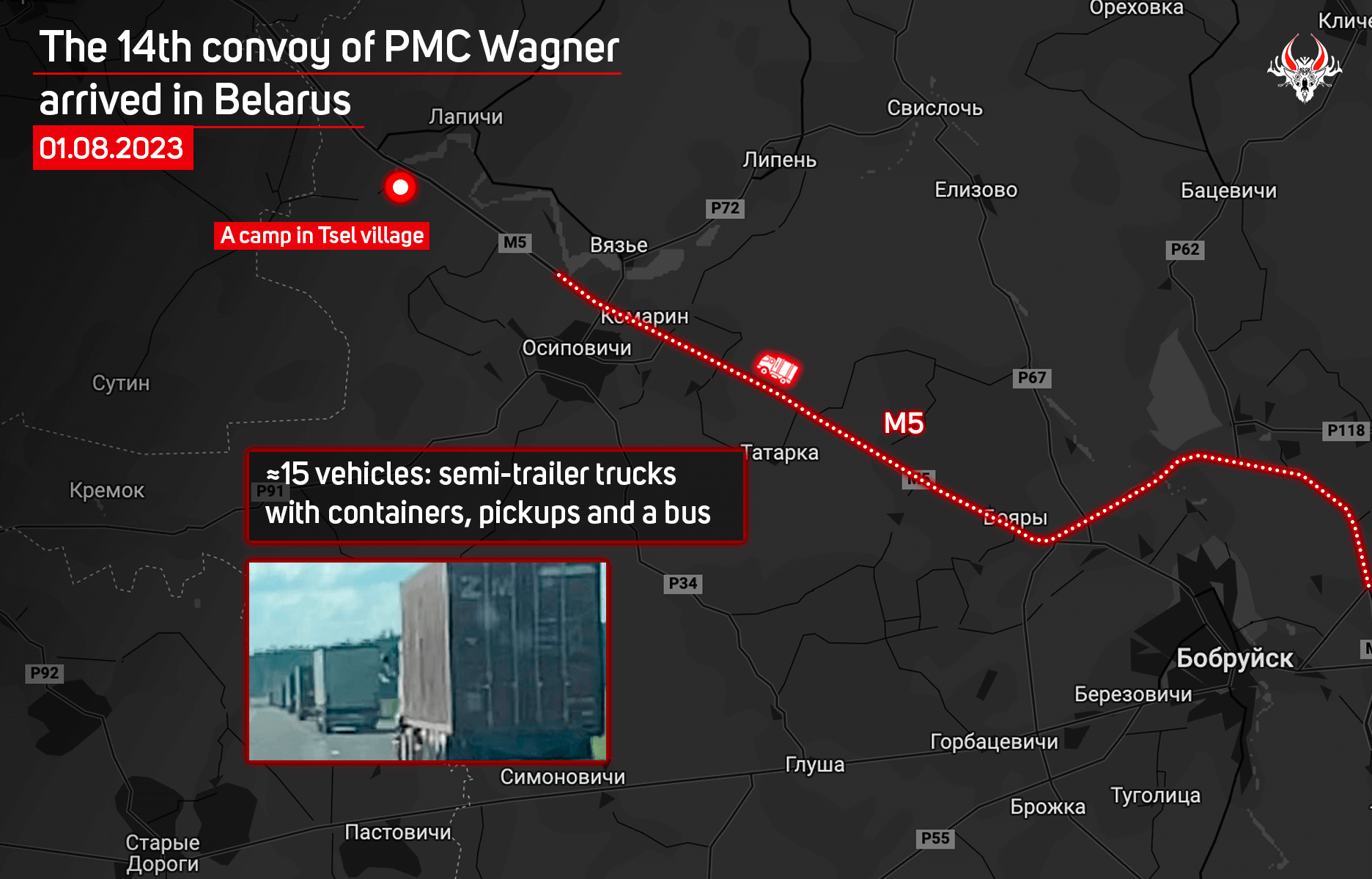 The 14th convoy of PMC Wagner Belarusian Hajun
The convoy consists of about 15 vehicles, most of them are semi-trailer trucks with large iron containers. Some of the containers look like they've been modified for other needs. It's unknown what exactly is being transported in the containers. There's also a bus and a couple of pickups in the convoy.
It's notable that they removed or taped all the license plates on the vehicles.