There are satellite images.
The New York Times received fresh satellite images of the tent camp in Tsel village near Asipovichy, taken by MAXAR on July 14 and July 16.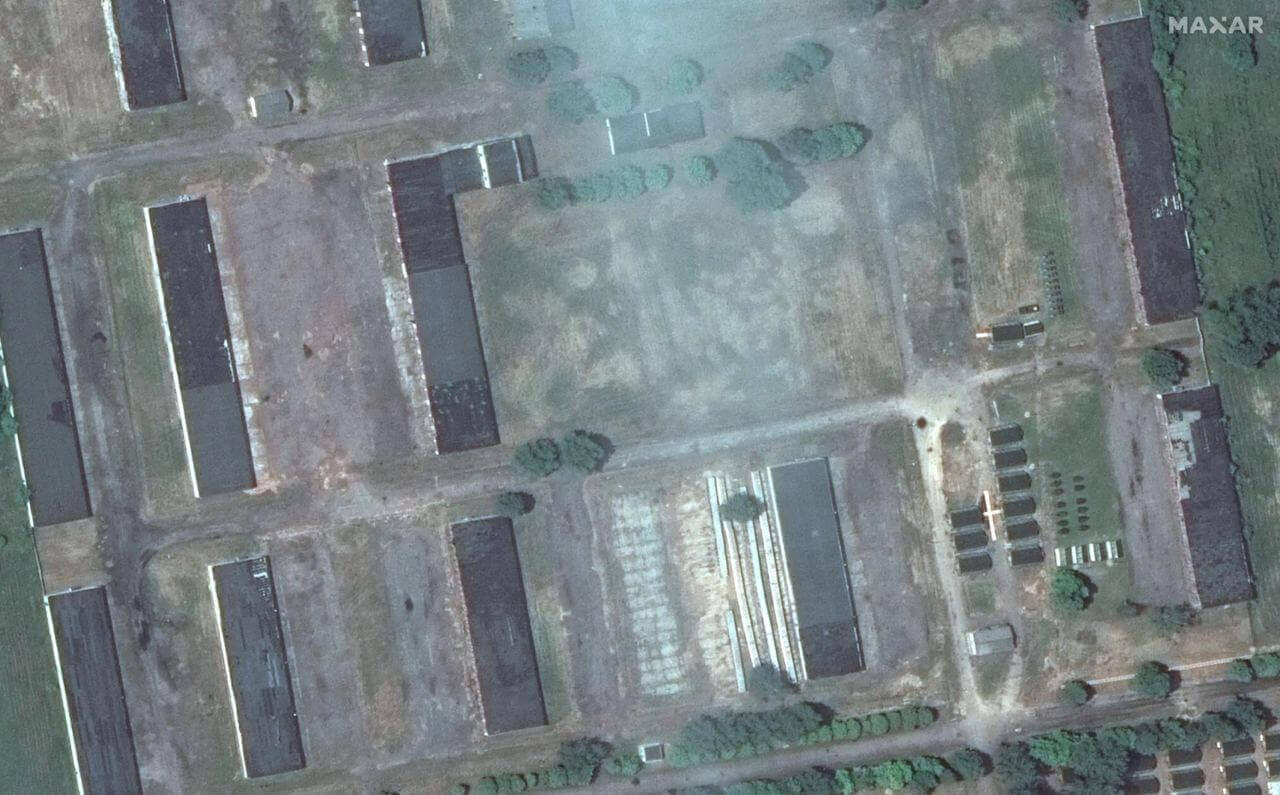 MAXAR
The image of July 14 (Friday) shows almost no changes, but the journalists write that the first truck appeared on the image of July 13, which indicates some activity in the camp even before a large column of the Wagner group arrived on July 15 (Saturday).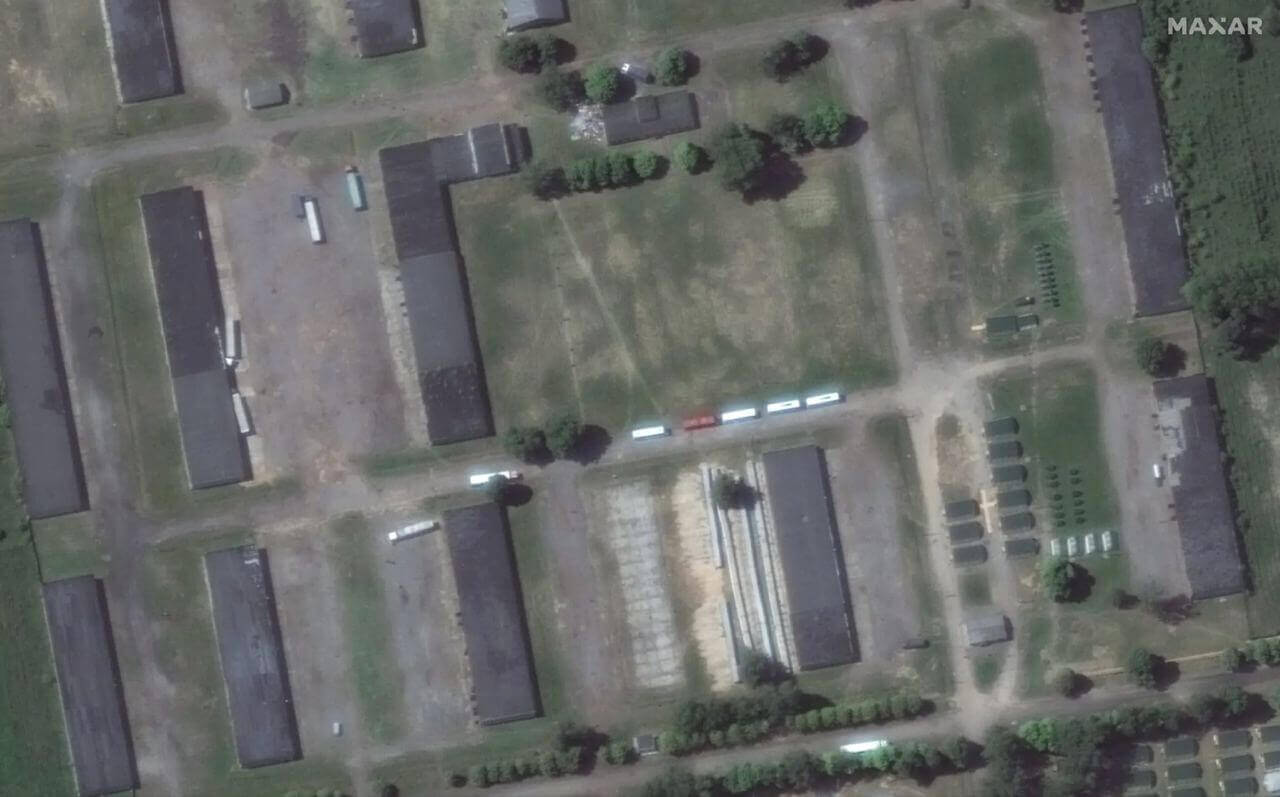 MAXAR
The journalists also publish the image of July 16 (Sunday), and it shows a clear burst of activity: at least 5 semi-trailer trucks, buses, containers, pickups and UAZ vehicles right next to the tents. The journalists also noticed a small group of people and a van (Bukhanka) in the fresh images.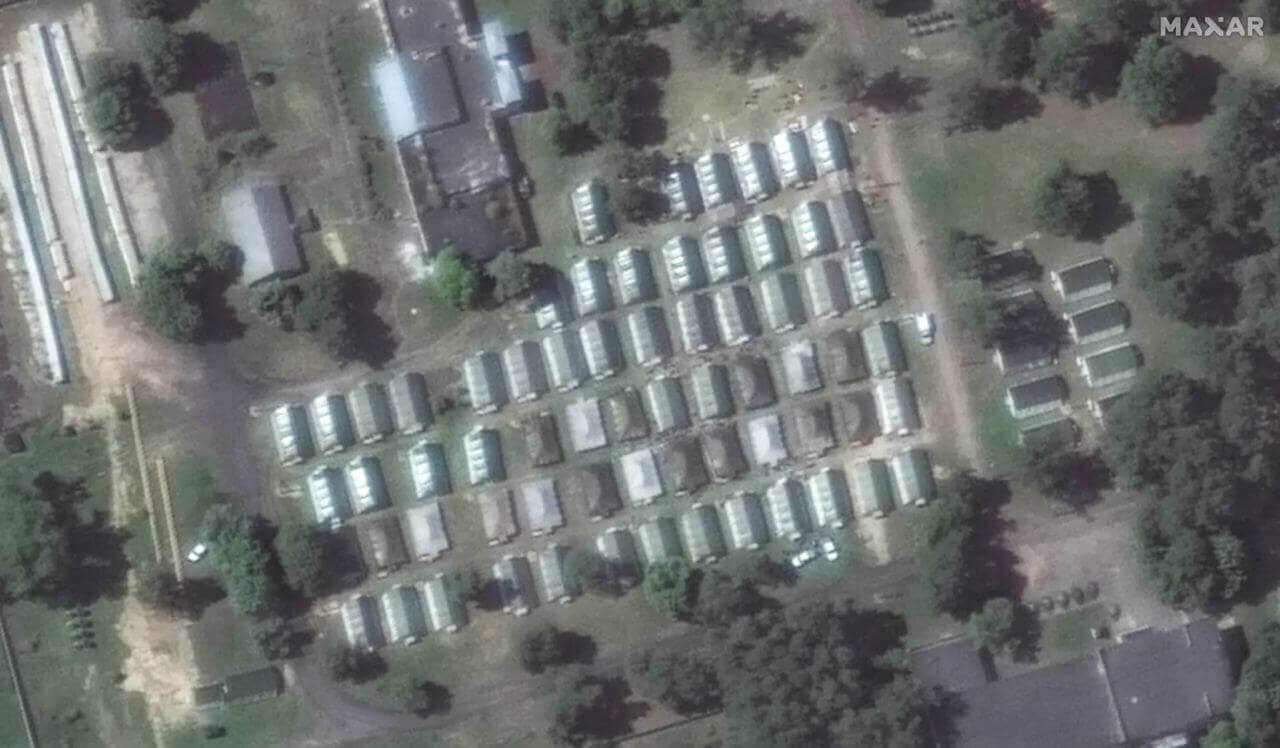 MAXAR
We note that semi-trailer trucks and buses were present in the large convoy of PMC Wagner, which entered Belarus at around 03:00 on July 15 and was moving along the R43 and M5 highways towards Asipovichy. Thus, satellite images fully confirm that the destination point of the convoy was the camp in Tsel village, where they arrived on Saturday morning (July 15).