Mercenaries used it as a trophy.
A photo of one of Shchuka (Chekan) armored vehicles moving in today's 13th convoy of PMC Wagner, which was moving towards Tsel village where a tent camp of mercenaries is located, was published in social networks.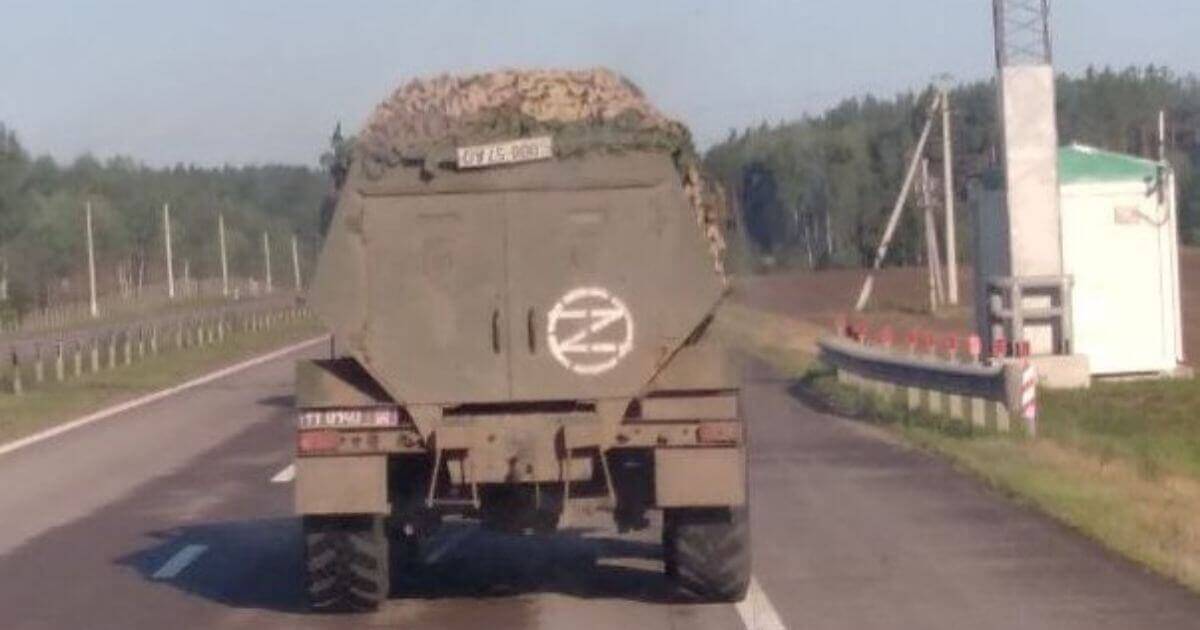 One of Chekan APCs had Ukrainian license plates @bobruisk_online
According to our data, in total, the convoy consisted of at least 80 vehicles, among them at least 7 Chekan vehicles and 9 more — its modification with a KUNG.
One of the armored vehicles was marked with "Z" symbol in a circle, and in addition to a license plate of the so-called LNR, it had a Ukrainian license plate that was attached to the roof.
If you look closer, you can see that it's not a license plate of Russia/"LNR", but a Ukrainian license plate of 1994-2004.
The license plate was hanging upside down, and the flag was not on the right, but on the left side. According to our data, the registration number on the Chekan APC was 008-57 AO, and the region was 13 (Luhansk oblast). It's clear that this license plate doesn't belong to this armored vehicle, it's more of a trophy for mercenaries.
Update: In the early 2000s, this license plate belonged to a PAZ-3205 bus from Alchevsk (Luhansk oblast, Ukraine).