Tanks, helicopters, drones.
On June 5, Homielskaya Pravda reported that "anti-terrorist drills" with representatives of law enforcement agencies are held in Homiel region on June 5-7.
Today, local state media published the first photos and videos of these drills. We can note that checkpoints made of bags, probably with sand, are built on the territory, there's a large number of armed enforcers, including officers of the Ministry of Internal Affairs of Belarus, tents are set up, and barbed wire is stretched.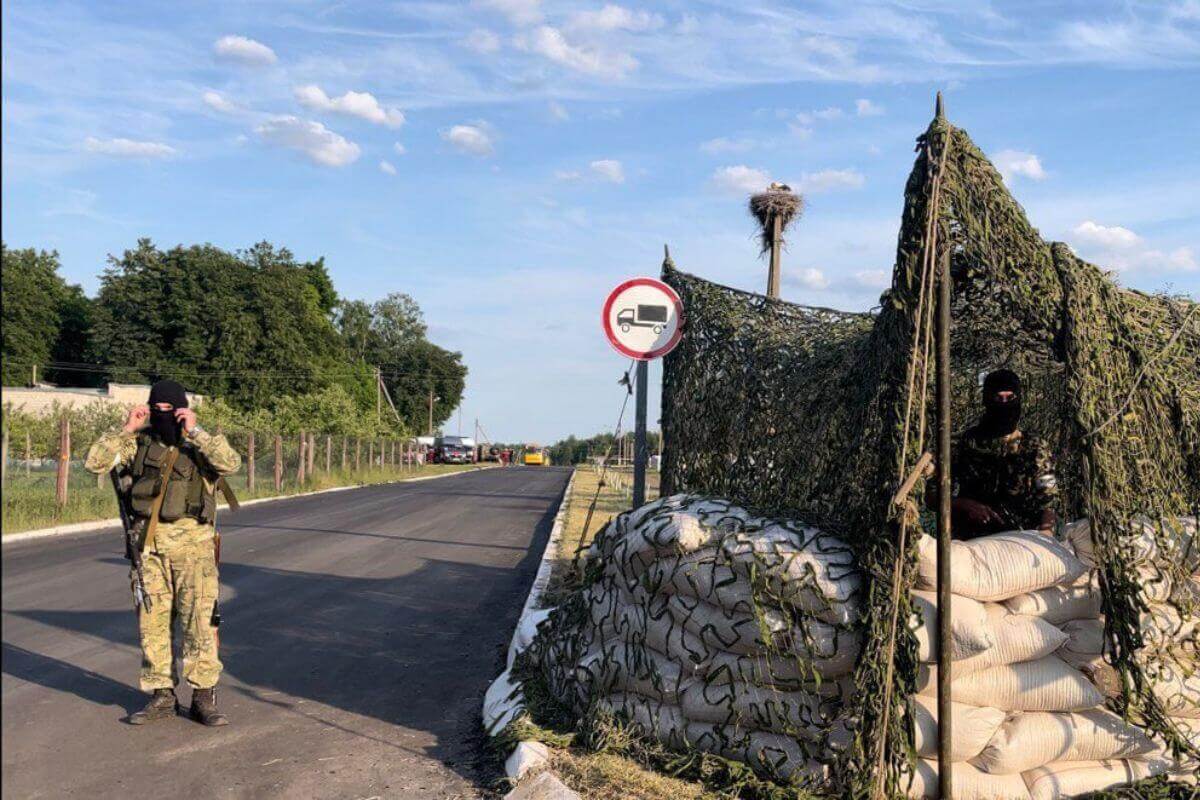 "Anti-terrorist drills" are held in Homiel region Flagshtok
We can also notice that the participants of the drills and their equipment are marked with identification signs — white tape on the arm and a tactical sign in the form of a vertical rhombus with a painted 1/4 part of it on the equipment. Using temporary tactical identification marks is not new. For example, various unusual marks on vehicles and officers were also spotted during the KGB drills held in February in the Klichau district.
However, state media decided not to tell much, for example, that these drills are held on the territory of the Aktsiabrski district, Homiel region. These drills had been prepared in advance.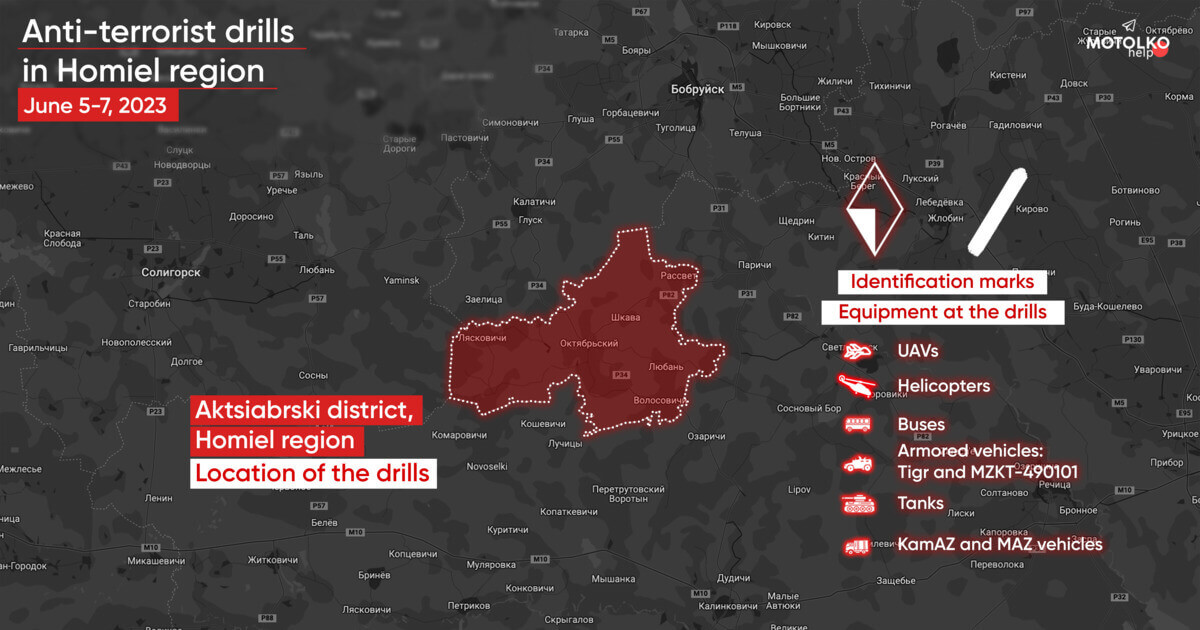 Anti-terrorist drills in Homiel region Belarusian Hajun
Local residents wrote in chatrooms that due to these drills, they spotted drones and helicopters flying, shots and grenade explosions were heard. There's also a large number of vehicles arriving in the area, including jeeps with Russian license plates. In addition to the shown KamAZ and Tigr armored vehicles, tanks, APCs and MZKT-490101 light armored vehicle, which was shown at MILEX-2023 and is operated by the special anti-terrorist unit Almaz of the Ministry of Internal Affairs of Belarus, are involved in the drills.
It's also known that as part of the drills, a number of administrative buildings were turned into barracks, while others (schools, hospitals) were closed for an indefinite period of time.