20 km from the border with Ukraine
According to the Belarusian Hajun, construction work is currently being carried out at the exit of Kalinina village (Homiel district): construction equipment, which has equipped, presumably, fortifications, was spotted near Kalinkavichy forestry.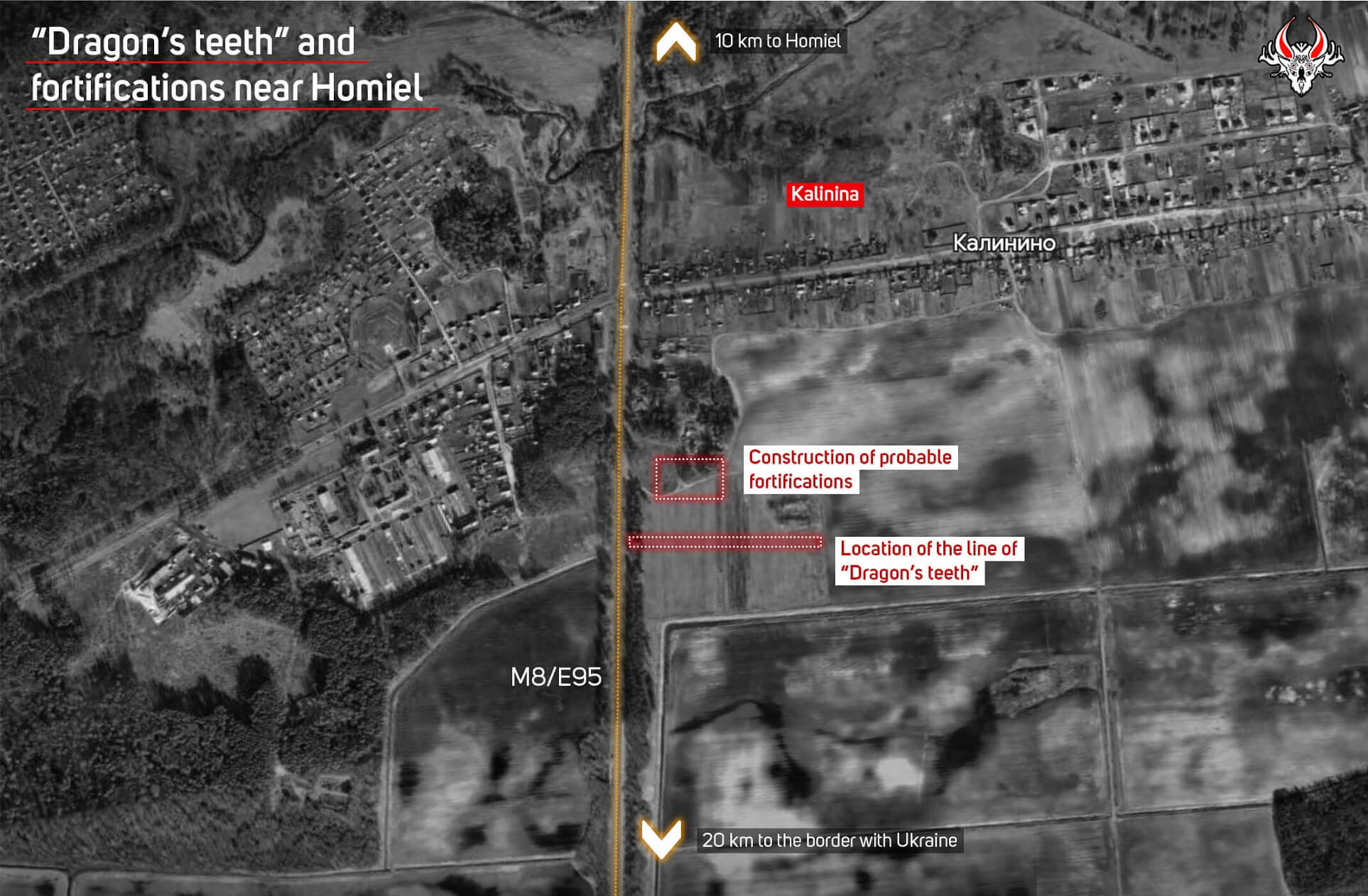 "Dragon's teeth" and fortifications near Homiel Belarusian Hajun
Moreover, just a little further away from the village, near the M8 highway in the direction of the border with Ukraine, a line of anti-tank fortifications — "Dragon's teeth" — has already been installed in the field. The distance from their installation site to the Ukrainian border is about 20 kilometers.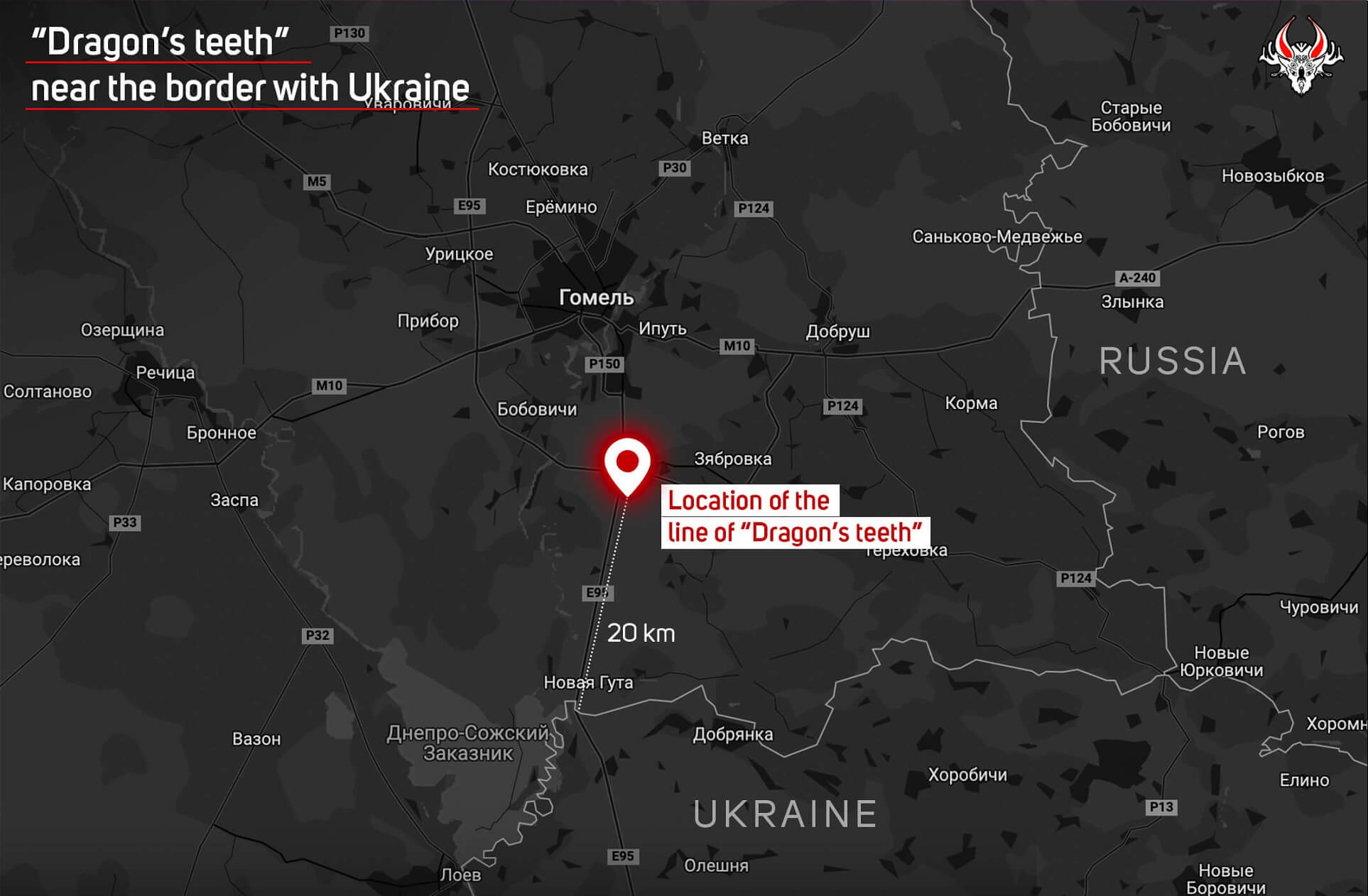 Location of the "Dragon's teeth" line Belarusian Hajun
The editorial staff has photos of the fortifications.
We recall that the "Dragon's Teeth" are square pyramidal fortifications made of reinforced concrete. The height of one "tooth" is from 90 to 120 cm. Such fortifications were first used during World War II to prevent the movement of tanks and infantry. Their main task is to slow down and direct the armored vehicles to the affected areas. The "Dragon's teeth" became famous due to their use for the construction of the so-called defensive 'zasechnaya' line [Great Abatis Line – ed.] on the occupied territories of Ukraine and in the border regions of Russia.
According to our data, at least 6 companies produce "Dragon's teeth" in Belarus and supply them to Russia.
In addition, the publication Flagshtok has already noted that the "zasechnaya line" ends exactly at the border between Belarus and Russia. It is not known what the installation of "Dragon's teeth" on the territory of Belarus is connected with. It should be noted that drills of the territorial defense are currently held in Homiel. It is possible that the construction of the fortified area is connected with these drills.
Anyway, we should note that this morning at a meeting with the CSTO, Lukashenko called the Ukrainian counteroffensive "disinformation" and said that "there is no "counteroffensive" from my point of view and there can't be one." So, it turns out that Lukashenko may not really believe in the counteroffensive, but still decided to play it safe?